Nigerians have taken to Twitter to apologize to Music Executive, Jude Okoye for blindly taking the side of Cynthia Morgan when she accused him of taking everything away from her.
Recall that Cynthia Morgan claimed that the contract she signed with Jude Okoye's Northside Entertainment cause her to lose everything associated with her music career, including her name and social media handles.
While defending himself during an InstaLive session with Tunde Ednut, Jude Okoye denied the claims and promised to release the contract so people can see that Cynthia's claims are frivolous.
In the contract which was signed in October 2013 and ran for 4 years and had a 2 year option renewal, there a capture of a 50-50 sharing formula but it was not stated anywhere that Cynthia Morgan would lose her name to the Label. See the contract here.
Taking to Twitter, Nigerians who had earlier called Jude out and accused him of ruining Cynthia's career now made a U-turn to apologize to him after going through the countract. Right now, 'So Cynthia Morgan Lied?" is trending on Twitter as many call her out for lying against Jude in a bid to launch a comeback.
One Twitter user wrote: "So Cynthia Morgan lied? Y'all who called out Jude Okoye should better apologize to him. That her GoFundMe account should be reported. She scammed Nigerians. All of you who donated should ask for refund!!! This life eh…"
Another tweet read: "So Cynthia Morgan scammed us all? At this point I will be forced to stop jumping on all these trends because we don't even know the truth anymore! I blame myself seriously for attaching too much importance to this tbh"
See the other tweets below.
"So Cynthia Morgan lied, wow and one girl block me on WhatsApp then because I post "What if Cynthia Morgan is lying" on my status, all I said is what if, and she said I'm a wicked person…"
"So Cynthia Morgan carried people on handicap. My concern is what will happen to the people who took out of their sweat to donate something in the Gofundme account?"
"So Cynthia Morgan lied?? She understands how gullible Nigerians can be when you dangle the victims card in front of them. She studied the system for 3years and una no disappointment. A Queen, I stan"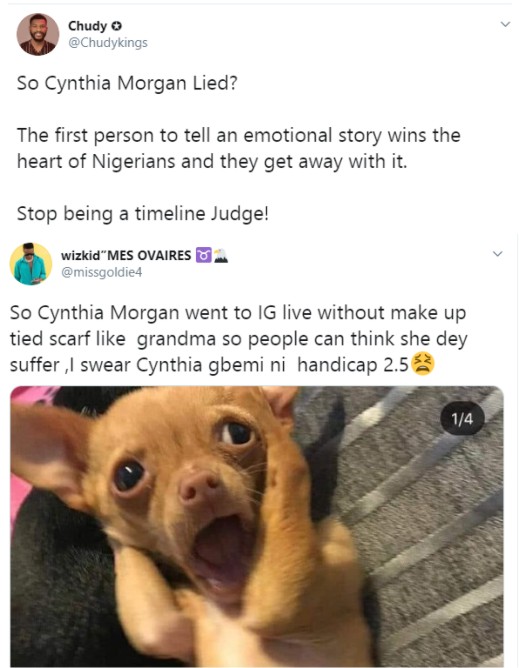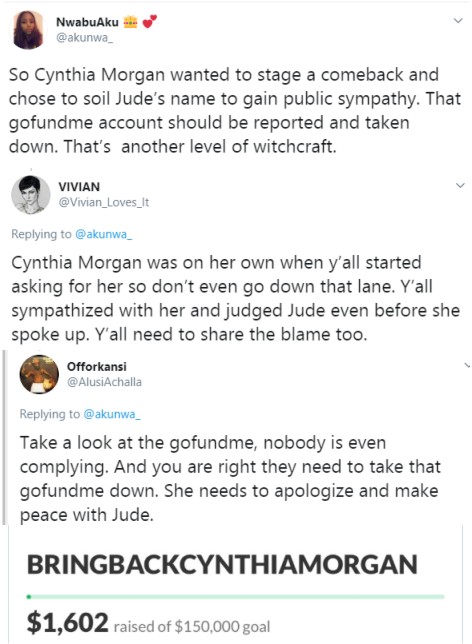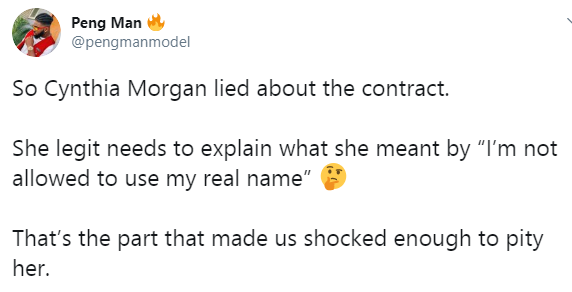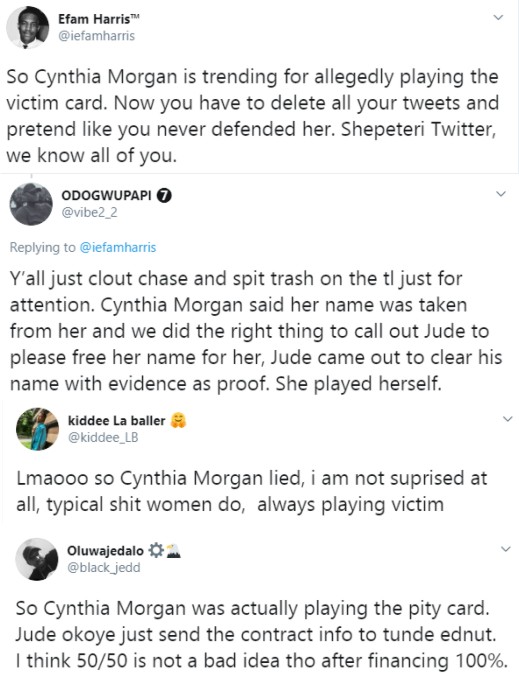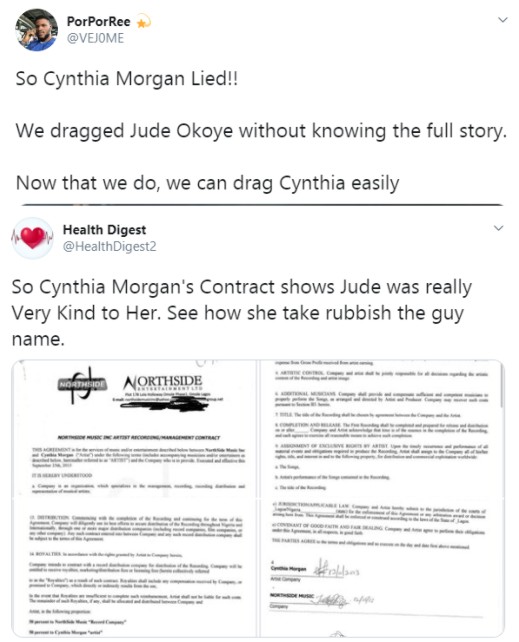 Partner with Expressiveinfo, let's help your business/brand reach a wider audience.
Advertise with us today!
Call 08039323645, 08071610134