A Nigerian custom officer, identified as Mr. Pereto Ayabowei, from Sagbama Local Government area of Bayelsa state, allegedly stabbed a graduate on his stomach and leg after a brief argument at a popular relaxation centre in Yenagoa, Bayelsa.
The suspect who is said to be currently serving in Katsina state, was allegedly under the influence of alcohol before entering the game centre to play snooker.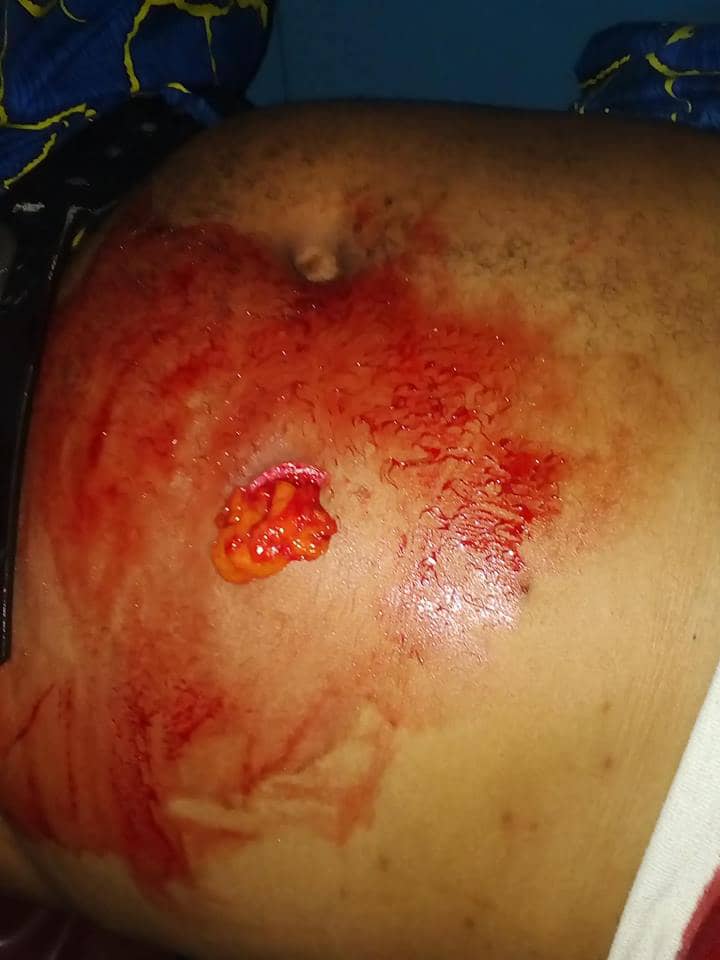 But trouble started when he was told to pay and book his turn because others were already booked to play. Instead of complying, he seized the white and black balls while claiming he's a military man who will deal with anyone who dares him.
The victim identified as Anthony Amangala who is a graduate of Rivers state polytechnic, said'; "I was only pleading with him to return the ball when he seized the other ball, we tried to talk to him because the people were waiting to play but rather he used the seized ball and hit my nose which made me bleed profusely".
"The people even told me to leave him and go get my self treated since I was bleeding, and I had left him, but the next thing I heard was a loud shout from people telling me to run that he was coming with a dagger, I couldn't run since he was close, and the next thing was a stab on my stomach".
"He brought it out after the first stab and wanted to stab again but I pushed his hands before he stabbed my leg, if not for the people I would have been killed and left in my pool of blood". "I was left unconscious on the floor and the next thing I woke to find myself in the hospital with severe pains."