Governor Hope Uzodinma has pledged to work with the Local Government Chairmen and councilors elected in 2018, after receiving endorsement from the group.
Speaking to the former LGA officials on Sunday, September 24, Uzodinma who is battling for re-election in November said he always wanted to work with them after he was declared Governor, but some of their leaders were impatient and decided to drag his government to court instead.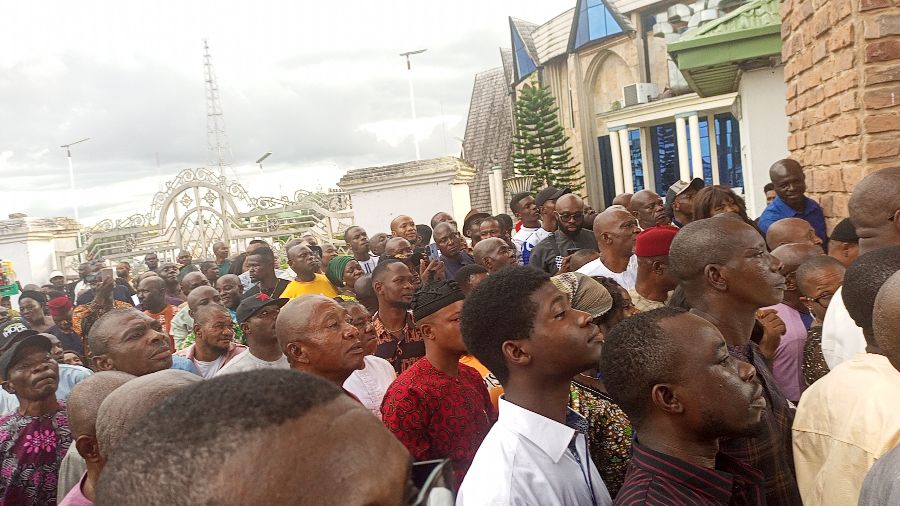 The former chairmen and councilors who were elected during the administration of former governor Rochas Okorocha, were led to the government house by the leadership of 2018 ALGON in the state.
Recall that the former LGA officials were kicked out of office when the Supreme Court ousted Emeka Ihedioha of the People's Democratic Party (PDP) was governor.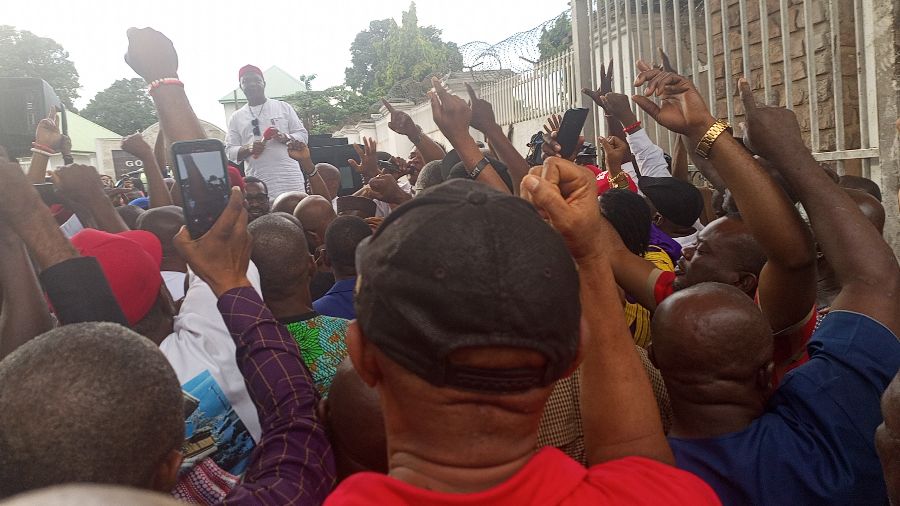 Since then, the former LGA officials have been in court, challenging their removal, describing it as a violation of the constitution of Nigeria.
Many had thought that when Hope Uzodinma of APC was declared Governor in January 2020, he would recall the elected officials but that didn't happen. Instead, it was reported that some members of the APC who are loyal to the governor advised him against absorbing the LGA officials because "they are Okorocha's chairmen and councilors" who won't be loyal to him.
Speaking on Sunday to the crowd of former officials, Uzodinma said he was glad that "this opportunity has come for us to talk and work together."
Speaking on behalf of the group, the ALGON chairman said there is no way that the former chairmen and councilors will leave the governor who is "the leader and candidate of our great party" to work for another candidate.
They also used the opportunity to ask the governor to look into their concerns as regards the salaries and allowances which have not been paid since their illegal removal in 2019.
The governor also promised to look into their request and work out a way to accommodate the former officials into his government.
He once again reiterated that plans are already underway to conduct a fresh local government election. He added that members of the 2018 ALGON will be accommodated during the coming LGA elections.