Abuja-based public affairs analyst and security expert, Jonathan Onoja Isaac, has warned men in his community of Otukpa, Benue State, about the dangers of violating the customs of the land.
Otukpa people are known for their tradition, one of which is the worship of alekwu (god of justice). Alekwu is said to have the power to punish anyone who goes against the customs of the land, including abortion and extramarital affairs. Men who pay abortion bills are also punished by alekwu.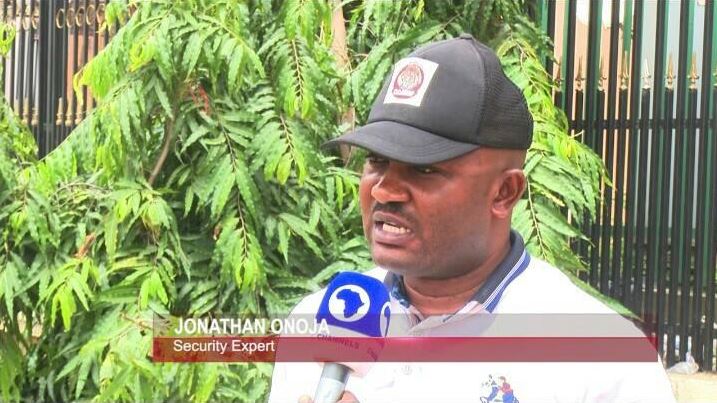 In a Facebook post on Tuesday, June 20, 2023, Mr. Jonathan revealed that two Otukpa sons have died prematurely in recent weeks, while others have been brought home for cleansing. He believes that these deaths are a sign from Alekwu that the community is not living up to its moral standards.
Mr. Jonathan urged men in Otukpa to repent of their sins and return to the ways of their ancestors. He said that if they do not, they will continue to suffer the wrath of Alekwu.
The warning from Mr. Jonathan has sparked a debate on and offline about the role of tradition in the modern world. Some people believe that the customs of the land are outdated and should be abandoned. Others believe that the customs are still relevant and should be respected.
The debate is likely to continue, but one thing is clear: the death of two young men has shaken the community of Otukpa. People are starting to question whether they are living up to the standards of their ancestors, and whether they are doing enough to protect their children from harm.
The story of Otukpa is a reminder that tradition can be a powerful force, both for good and for bad. It is important to remember that traditions are not static, but rather they evolve over time. As societies change, so too do the customs that govern them.
In the case of Otukpa, it remains to be seen whether the community will be able to reconcile its traditional values with the challenges of the modern world. However, one thing is for sure: the death of two young men has served as a wake-up call.
Read Jonathan Onoja's Facebook post below.
Attention: All Otukpa Sons Across the globe. HOW the mighties are falling….Between Traditions And Civilisations, which is the safest?
It has come to our notice, how some of our great men and youths from the otukpa kingdom are falling prey of the oza room set up by Delilahs in the name of civilization in marriages and friendships.
It's so touching how these men are dying premature because of an enjoyment that they never lasted for an hour before cuming home in an ambulance. Due to these development, I wish to read out the riot act again to avoid I "am not awia"
Don't be deceived, two (2) are already down, and two others were brought home for cleansing over the weekend, but like you know, once a dog has licked an oil from the plate, no matter what you do, he will just be lapping the mouth and wangling the tongue.
Here are the 10 Commandments.
1. Thou shall not give head.
2. Thou shall not give shi shi to yaaa wife or assistance wife for abortion
3.Thou shall not be bathing with yaa wife in the bathroom
4'Thou shall not suspect yaa wife of extral marital affairs except you have strong evidence to do so, and once you do, send her home for the needful….
5.Thou shall not use c*nd*m with yaa wife
6.Thou shall not do doggy
7.Thou shall not do family planning.
8.Thou shall not touch yaa wife in the afternoon, all chickens must take position first,
9.And thou shall not touch yaa wife again once the cock has crowed in the morning.
10.Thou shall not bring any foreign deities home, in fact you will not even cross the ikpewu annya with it sef. Keep these rules and continue to enjoy the fruit of thy labour.  are aware of the fact that some of your wives and assistant wives are since complaining of how boring you are, but you can buy them fish and new clothes instead to keep them happy than giving head. It is better you are boring than to be buried. Thanks.