There was an uproar after a woman went 'mad' in Onitsha area of Anambra
According to Mmasinachi Njideka Emoka, an eye witness the incident happened yesterday morning as the woman tried to enter every gate in a street, claiming that it was her son-in-law's compound while mentioning his name, "Emenike" before she was stopped by the residents.
Hours after the woman's display, she regained her senses and later revealed what happened to her.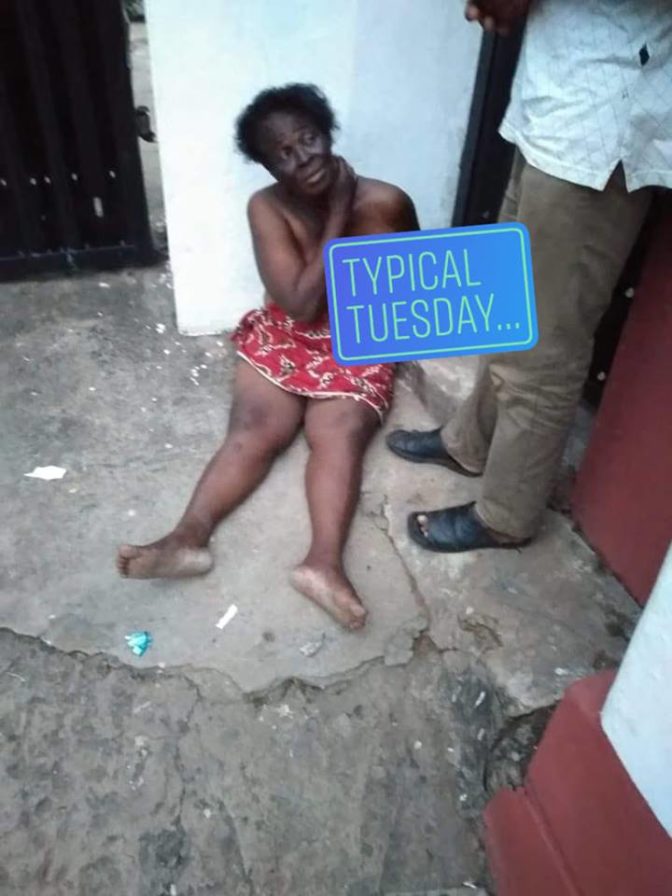 She said she travelled from Imo state to Anambra to attend a prayer ministry called Power ministry located at UgborumIli Fegge in Onitsha.
But she was 'charmed' by armed robbers in a tricycle populalry known as Keke Napep and was robbed in the process.
The woman was later identified herself as Lovett Mbeke and has been taken to her church, Assemblies of God mission located at Awka road in Onitsha since she couldn't find her way home.