Cardi B went all savage while responding to a comment which unfavourably compared her to be morally inferior to US First Lady, Melania Trump.
After the First Lady made a speech at the Republican National Convention, political commentator DeAnna Lorraine provoked Cardi B by claiming that America needed "far more women like Melania Trump and far less like Cardi B". 
In response, Cardi B shared a nude photo of Melania who used to be a model to show that the First Lady is not morally superior to her and asked if she didn't used to sell herself.
Cardi B re-tweeted Lorraine's tweet and wrote: "Didn't she used to sell that Wap?"
If you don't know yet, WAP stands for "Wet Ass P^ssy"

She re-tweeted Lorraine's tweet again and this time, she accompanied it with the naked photo of Melania Trump and the words, "This pic giving me " yea you fuckin wit some wet as* pu**y " vibes …just sayin"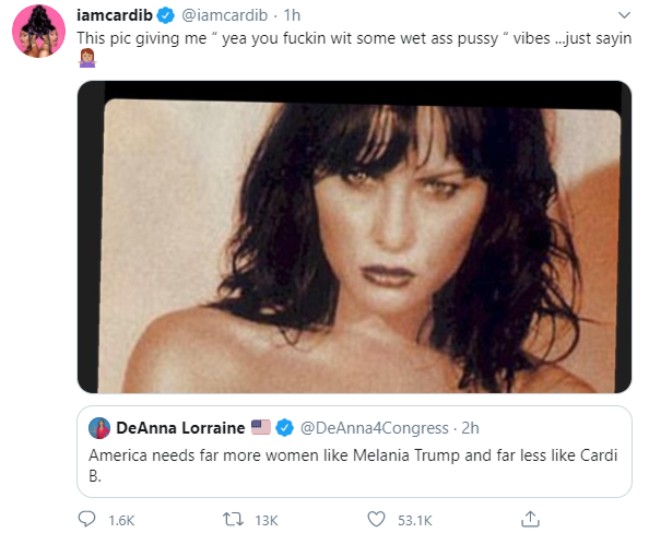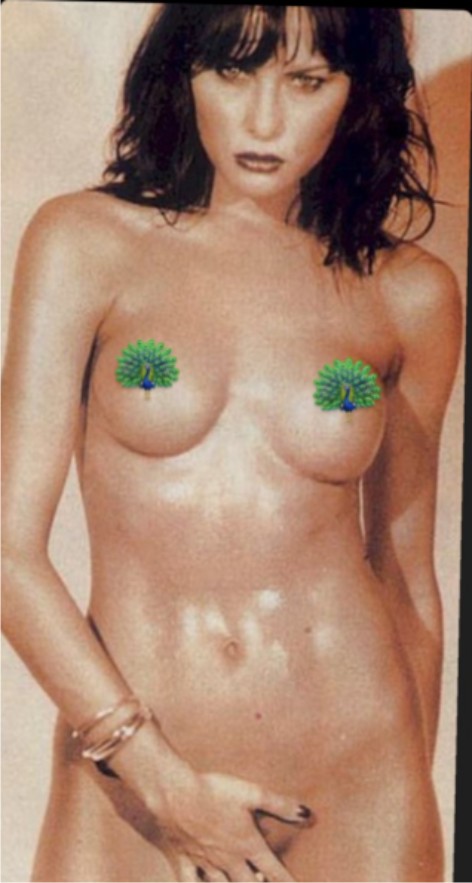 Partner with Expressiveinfo, let's help your business/brand reach a wider audience.
Advertise with us today!
Call 08039323645, 08071610134