Popular hacking group "Anonymous" has hacked the official Twitter account of National Broadcasting Commission of Nigeria (NBC).
This was confirmed today on Twitter after the group made a series of pro-EndSARS tweets using the handle of the NBC.
In a series of tweets, the group asked Nigerians to tell them which organization they desire to get hacked next.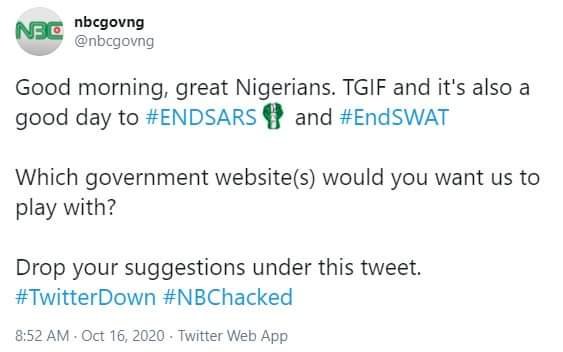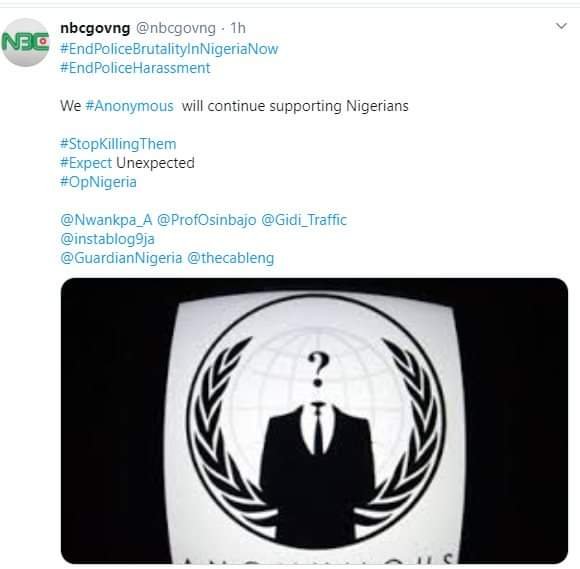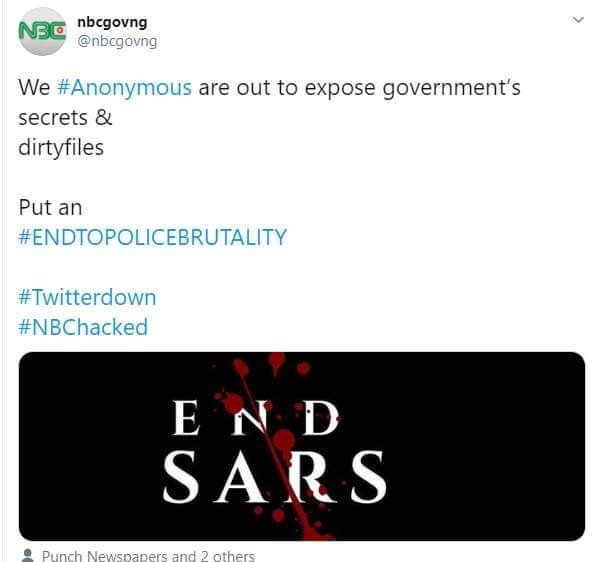 There has been no response from the Federal Government over the hacking so far.
In a similar development, anonymous broke into the database of the Special Anti-Robbery Squad of the Nigeria Police Force and releaseddetails of the officers in the now defunct unit.
The hacker released about 371 names of SARS officers in Nigeria.
The police unit had been under criticism in the country following extrajudicial activities and killings by its officers.