Security operatives have once again taken to the streets to harass and arrest Nigerians who are on peaceful protest as no fewer than thirty persons have already been reported arrested today in Lagos.
Thousands of Nigerians on Thursday stormed the streets of cities in Nigeria to express their grievance over bad governance in the country as Nigeria celebrates 60 years of Independence.

In Lagos, protesters marched from the streets of Ojota to Maryland and were seen chanting songs of solidarity before their protest was disrupted.

Report gathered reveal that no fewer than 30 protesters have been arrested by security operatives.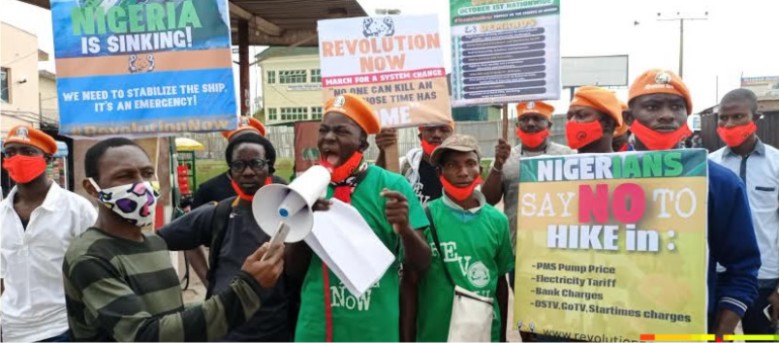 Similarly, youths who are protesting in Oyo state were forced to change the venue of their protest to a filling station along the Lagos-Ibadan Expressway as armed policemen took over Iwo Road, which they had planned to use for the protest.
They gathered at the filling station from where they eventually took off from.
About 10 police cars and patrol vans were stationed at around Under Bridge, Iwo Road while major streets in Ibadan were also manned by police to prevent protests in the city.
The Deputy Inspector General of Police in charge of South-West had on Wednesday said the police would not allow any procession on October 1. But the protesting youths said the police might have blocked them from using the popular space, they could not stop them from making known their displeasure on how the country was being managed.
The Chairman of #Revolutionnow in Oyo State, Rotimi Ogunlana, said that the hardship, insecurity, massive corruption among government appointees had become unbearable for Nigerians.
He said, "Nigeria is not working. At 60, we are worse than how we started and the government doesn't want us to complain. Many Nigerians cannot eat more than once a day.
"Things are getting worse and that is why we have to come out and let them know that they can't stop us. They prioritise their comfort above the basic needs of the majority."
Another leader of the coalition, Akin Asifat, said that October 1 was not worth celebrating in any way.
He said, "October 1 is not a day to be celebrated. There is no food, no electricity supply, there is a hike in the price of petrol and the masses are suffering. We need a peaceful revolution because things are not working."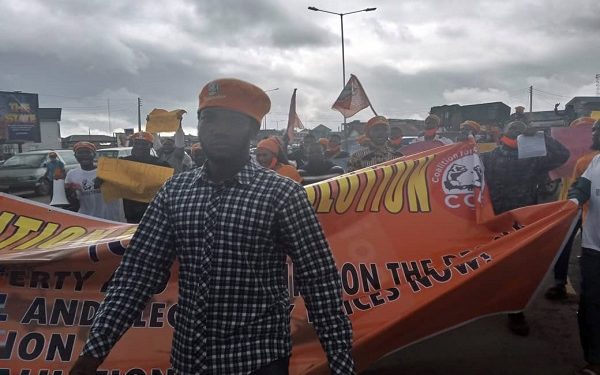 In Osun state, security operatives stormed Nelson Mandela Park, Old Garage in Osogbo around 9 am, and dispersed #RevolutionNow protesters.