Renowned celebrity blogger, Linda Ikeji has narrated how she has been able to continuously thrive and stay relevant in the Nigerian online space for over a decade.
The billionaire blogger also revealed that she is the Most Searched Female Personality in Nigeria for the past ten years (2008 – 2018), and the only female in the top ten, according to Google.
Narrating how she has able to sustain in, and dominate the online space, Linda said she keeps evolving, reinventing and educating herself.
In her words: "Did you know I'm the most searched female personality in Nigeria in the last 10 years? (2008-2018) Infact, the only Nigerian woman in the top 10 list. This is according to Google!
"One of the most common questions people ask me when I go speak with them is how I've manage to stay relevant after so many years. You have to understand that I came online in 2006 and 13 years later, we are still here, still thriving. Still relevant. My answer to that question is;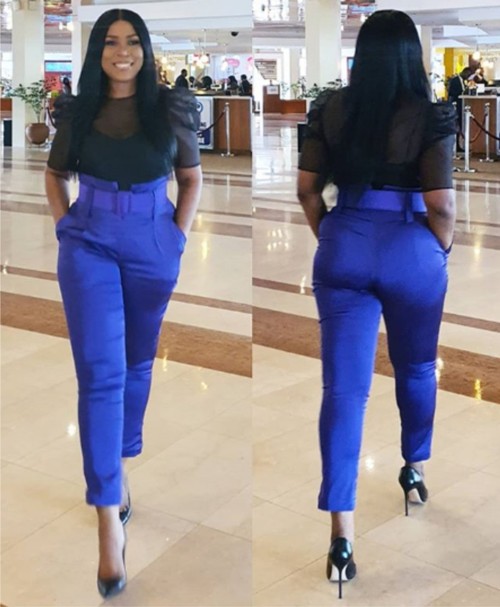 "I keep evolving, keep reinventing myself, keep educating myself. I'm open to new trends and jump on it. I try to be more interesting these days. Open up a bit more about who I am. And I always share my truth. That's why a 16 year old can walk up to me and say I've read your story and I'm inspired. That's because she has an archive to read of stories I've told over time, starting from when she was 3 years old. Lol.
"To be a one-hit wonder is easy. Staying relevant through the years is hard. To continue to get attention, you have to constantly innovate and be creative..and remember to do today's job with today's method! Move with the tide!"