When we see a marriage between a couple with age difference that is wide apart, especially when it concerns a child, we cannot help but wonder the rationale behind such a marriage.
Here, we have photos that show the marriage between an old man and a young girl who still looks like a young teenager.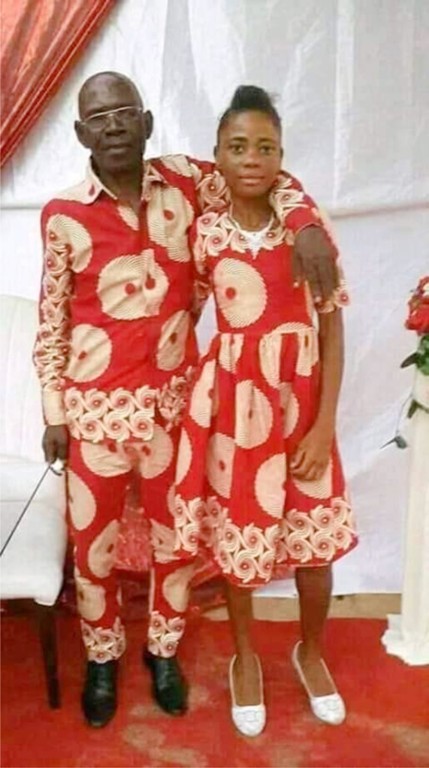 We can see that the low key ceremony was attended by the couple's family and friends. The photos which have circulated on social media has seen many people condemning the marriage saying that the girl is too young for marriage.
Others have also called the marriage 'a great abuse' as the man is old enough to be the girl's grandfather.
It is not yet known which African country the wedding took place, but many have speculated it might be Nigeria.
See more photo below.