More has been dug up on Nnamdi Okafor who was arrested by the police and labelled the mastermind of Imo attacks.
Security agents claimed that Okafor who is a director of Pecubel hotel was nabbed at Aboha-Ohi around lifeline Assembly Owerri/Orlu road in Imo state, was arrested for sponsoring the activities of unknown gunmen linked to the various killings, burning of Police stations as well as the attack on Owerri correctional centre. 
However, shortly after his arrest a photo of him with leader of the Indigenous People of Biafra (IPOB) Nnamdi Kanu surfaced online. 
The photo which was shared in 2020 came with the caption "The only man we can die for, hope for Kanu hope for our Biafra nation".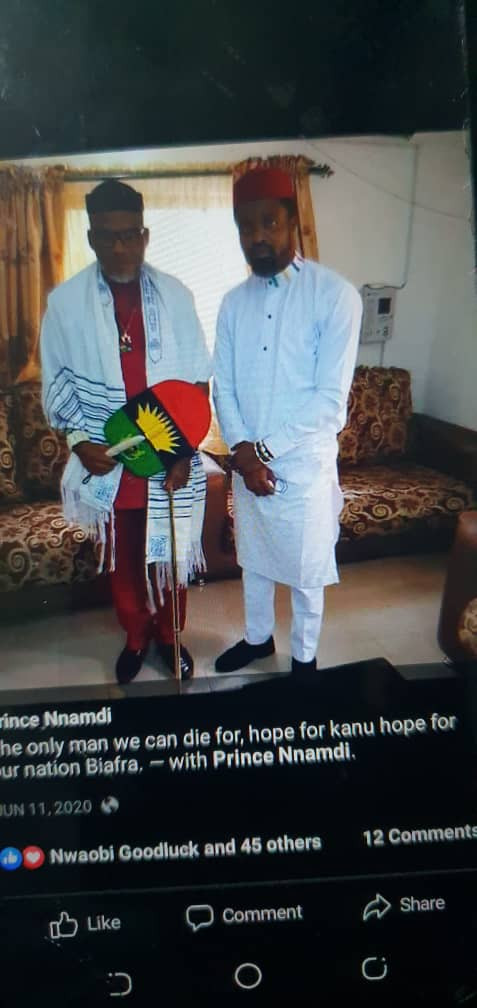 However, many believe that Okofor was arrested simply because he has links with Nnamdi Kanu.
Meanwhile, twitter user, @lollylarry1 who shared the photo wrote; 
Good News: One of the sponsors of the "ungun known men" responsible for killings and burning of Police stations in Imo has been arrested, his name is Nnamdi Okafor and guess what, he's an IPOB member…. Las Las the unknown are getting known