Tekymeka is Japan's oldest trainer and she's in her 90s.
According to DW News, Tekymeka does a lot of workouts, and carries weights and walks 4 kilometers everyday.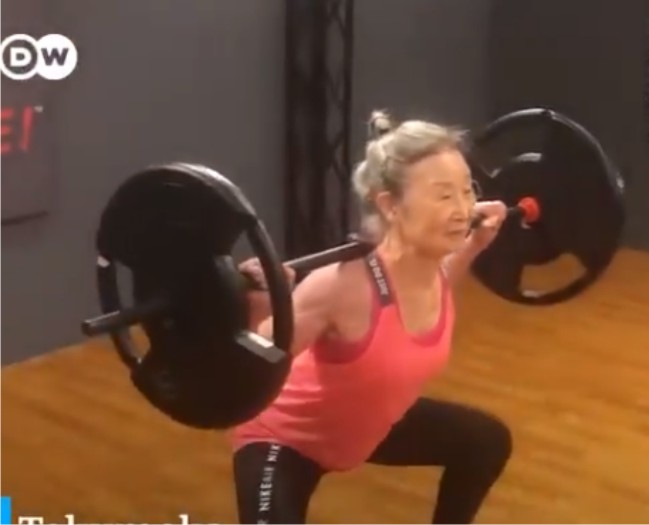 She said she started at the age of 65 and didn't stop when she became oldest trainer at the age of 87. And she hopes to continue till she turns 100 years old.
She trains people within her age as well as younger people.

She wants to be a living example of "Age is just a number".
Watch video below.