The great people of the ancient clan of Ogwa have promised to give their collective votes to re-elect Rt. Hon. Henry Nwawuba, the APGA candidate for Mbaitoli/Ikeduru Federal Constituency.
They made the promise on Wednesday, January 25 when the Nwawuba Campaign train arrived Idume, Ishi and Umueze/Abazu autonomous communities to seek the people's support and votes.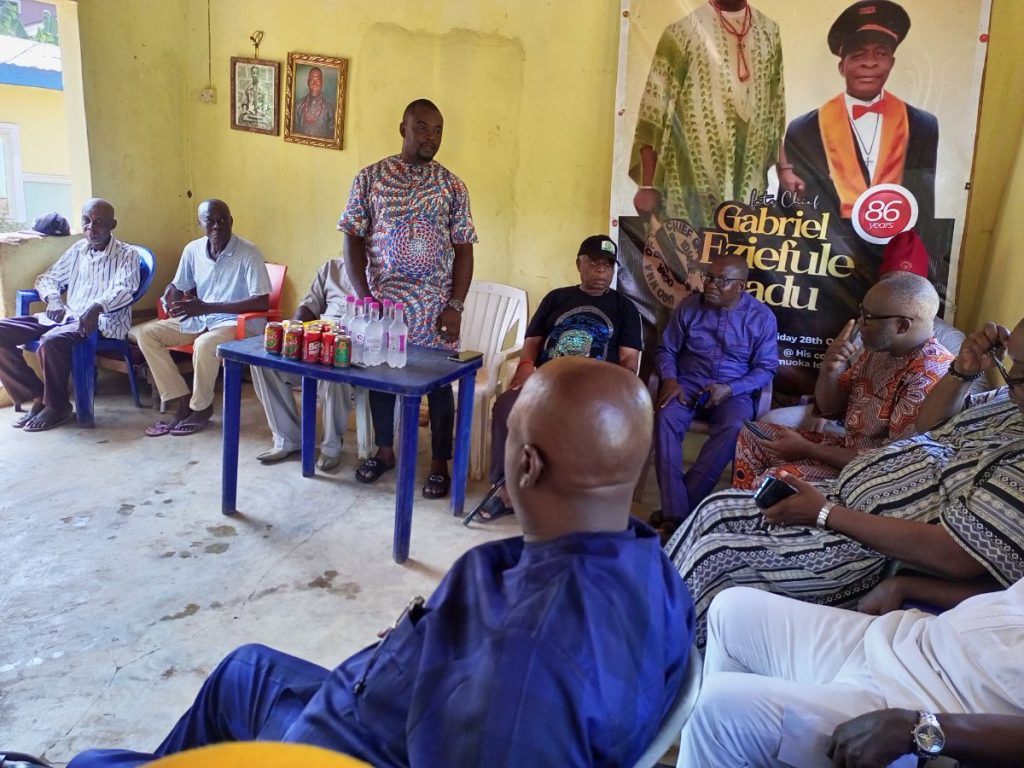 At Idume Ogwa, the President-General, Mr Okechukwu Nmadu welcomed the team and thanked Nwawuba for donating a transformer to his community.
In his own words, "When I emerged the PG of Idume Ogwa, the first gift I received was the donation of Transformer from Nwawuba.
"He sent us the transformer which we have been enjoying till this day. On behalf of Ndi Idume Ogwa, I thank you."
He went on to request government intervention on the deplorable state of their roads.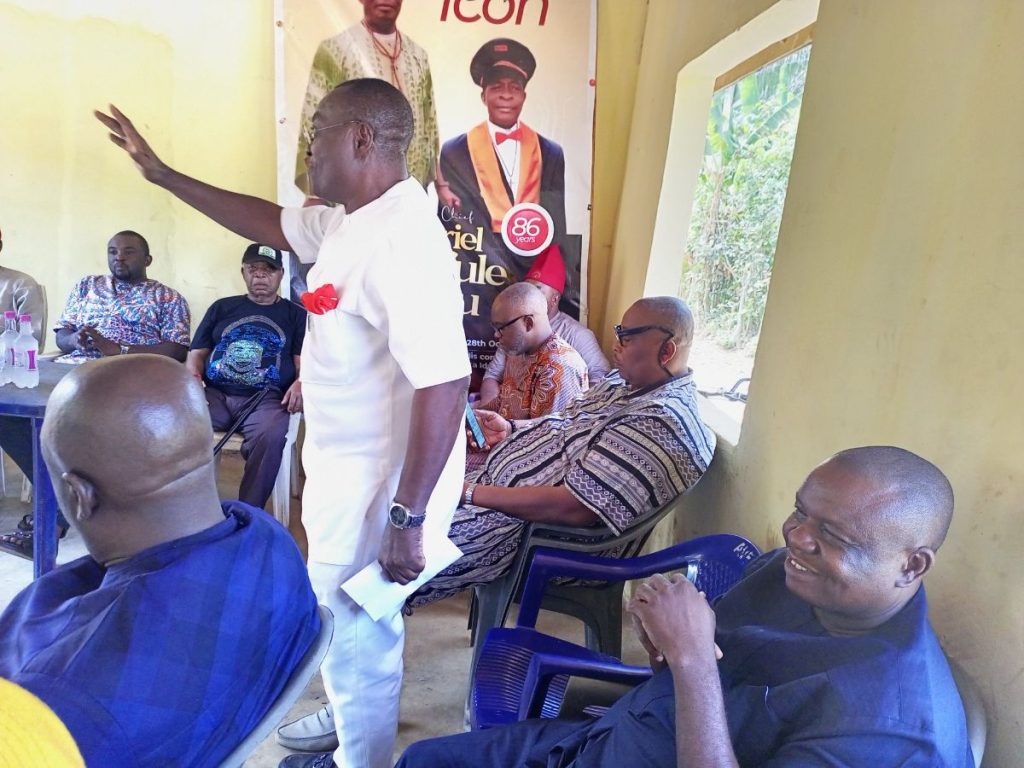 While speaking on behalf of the team, Prince Onunwa, (Omenkeziriezi), Chairman of Izu Mbaitoli assured the people of Idume Ogwa to continue supporting Nwawuba and expect more after his re-election on 25th February, 2023.
He also emphasized that the coming election for Mbaitoli/Ikeduru Federal Constituency has become a battle against injustice.
Prince Onunwa called on Ndi Mbaitoli to stand against oppression of the LGA.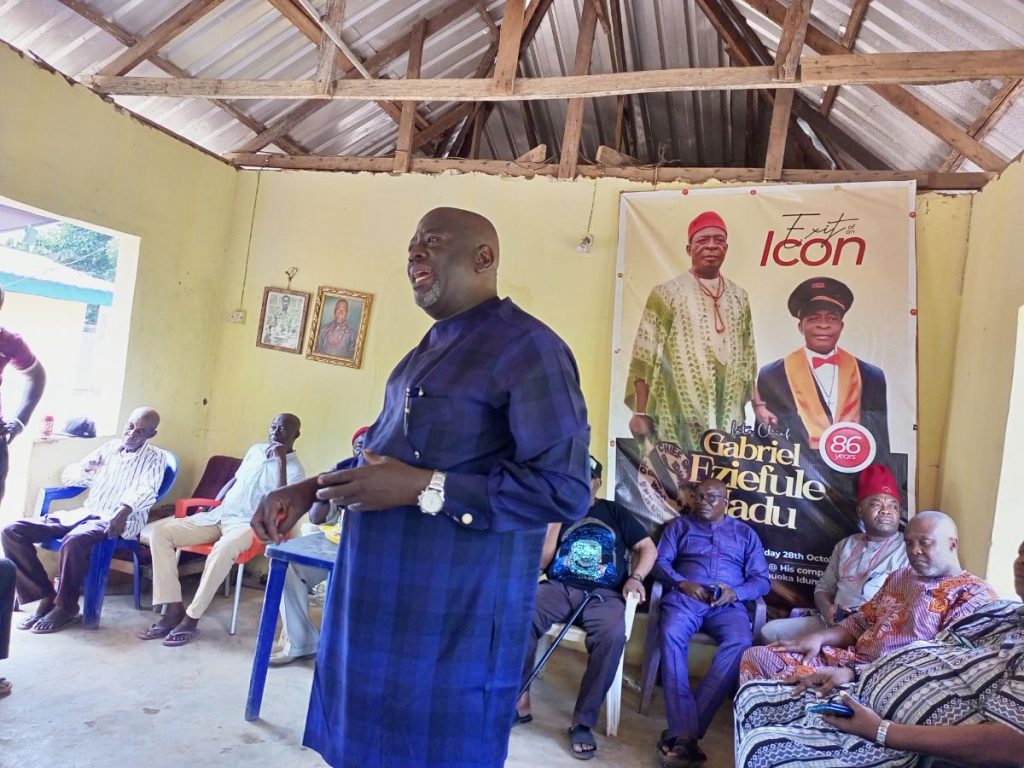 On his part, Prince Kelechi Ngumezi, Oracle Mbaitoli revealed that the struggle in MBAIKE in this election is a fight for the honour and integrity of Mbaitoli and the future generations.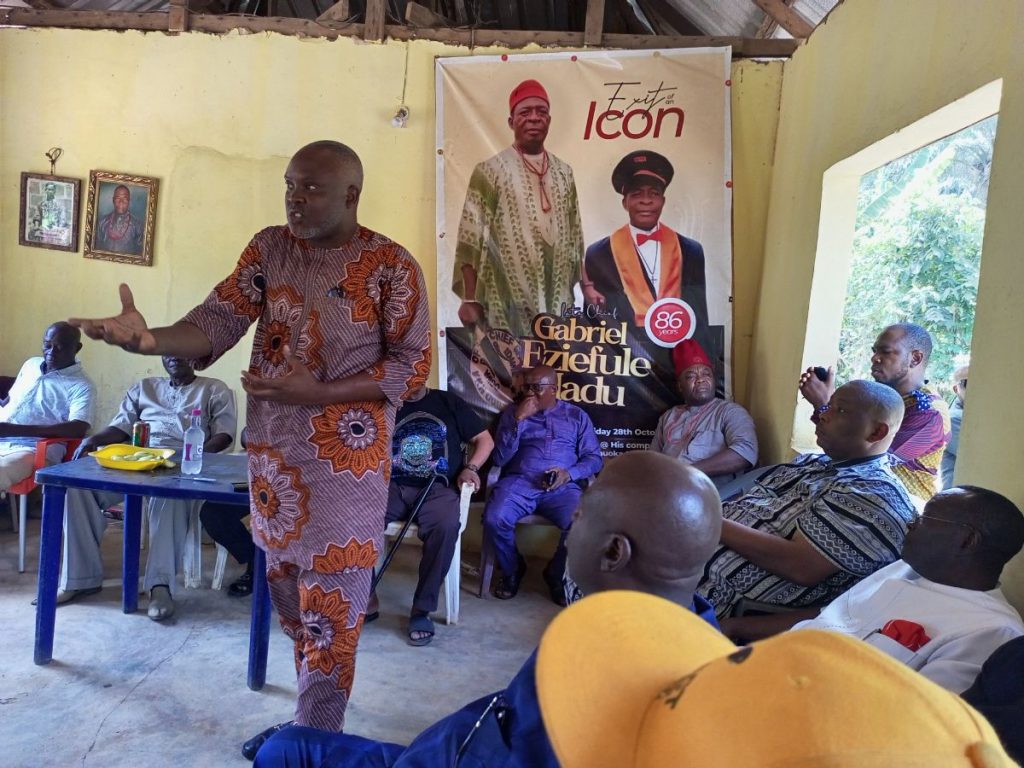 Nwawuba thanked Ndi Idume Ogwa for their love and support given to him in previous years, and assured them that the reason he took the title, "Expect More" is because he loves to do more. Hence, he will do more than he has done before.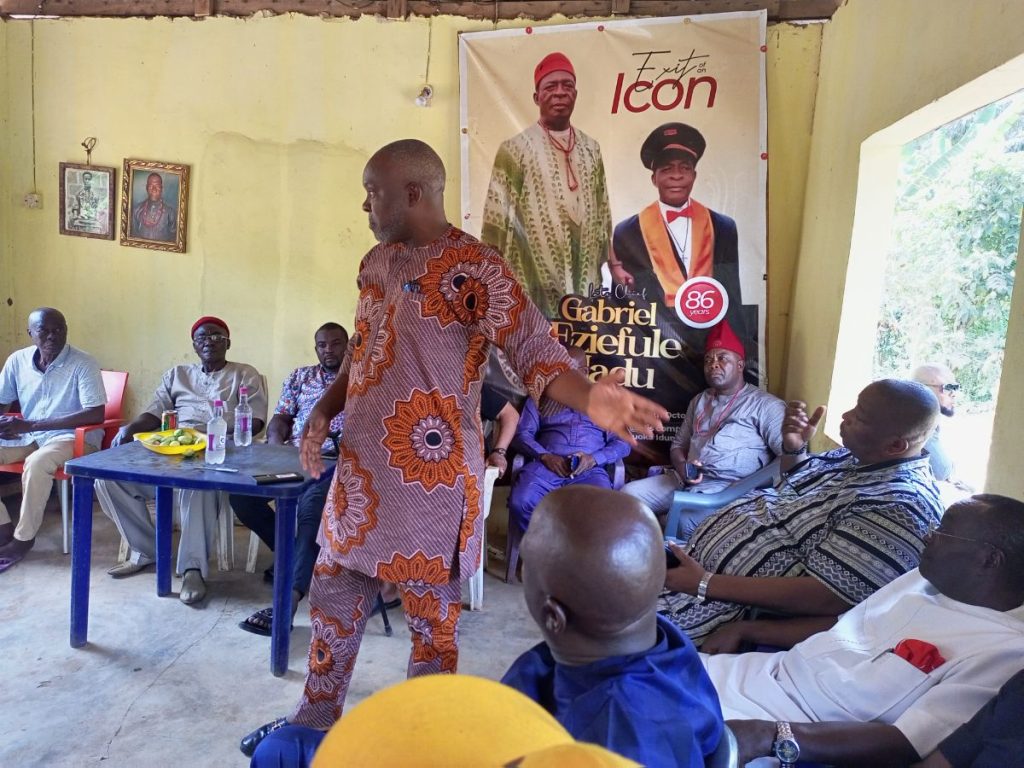 Chief Sir D. D. Iwuoha, former Traditional Prime Minister of Idume Ogwa while giving the vote of thanks said Idume is ready to join the rest of Mbaitoli to speak with their votes.
"We are ready to stop Ikeduru from Marginalizing Mbaitoli. This election is not about Nwawuba but about Mbaitoli.
"We also have confidence that if he goes again for this term, he will do more because his name is Expect More."
Nwawuba and Campaign Team Arrive Ishi Ogwa
The campaign train of Rt. Hon. Henry Nwawuba also visited Ishi Ogwa where they also met the President-General, the heads of different villages, stakeholders and the general populace in the area.
While receiving the team, the PG of Ishi Ogwa, Prof Hillary Ekemam thanked Hon. Nwawuba for always coming to the aid of Ishi Ogwa.
In his words, "The only person in government that has always answered when I call for help for our community is Rt. Hon. Henry Nwawuba.
"And, he is the one who is building the oil mill for us in Ishi Ogwa.
"Our collective votes in Ishi Ogwa will go to you because you have been doing for us."
Ichie Peter Okparadike, the chairman of the Council of village heads of Ishi Ogwa said he is proud to support Hon. Nwawuba because "he is working. He has been working and he is not tired of working."
"We need to send him back because Nwawuba is the political solid ground on which Mbaitoli stands. The leaders from Ikeduru who are fighting him are doing so not because Nwawuba is not working but because they don't want a strong political challenger from Mbaitoli.
"So, even though I am not in APGA, I am supporting him and calling on you all to come out en mass on election day to vote Nwawuba. For the future of our children, we will vote Nwawuba again."
Nwawuba thanked the people for their warm welcome and promised to come soon to commission the new Oil Mill he facilitated in Ishi Ogwa.
Umueze Ogwa welcome Nwawuba as Youth demand govt intervention on community road
The campaign train of Rt. Hon. Henry Nwawuba also visited Umueze Ogwa where the people of the Autonomous Community, including the monarch, HRH Kenneth Iheayichukwu (Eze Udo of Umueze Ogwa) welcomed him.
The President-General, Chief Everest Ezinhe who spoke on behalf of his people said it is important for Ndi Mbaitoli to realize that the position of the Federal Representatives is the only thing Mbaitoli has at the moment.
He went on to asked if it makes any sense that Mbaitoli should be left empty-handed in the next administration. To that the entire community echoed, "No!" and vowed to re-elect Nwawuba for the sake of equity and also because with his experience, he will have better opportunity to do more in MBAIKE.
The Youths and Women of the community also seized the opportunity to press home their demand for a speedy intervention on their road. They also requested to be considered in the area of youth empowernment.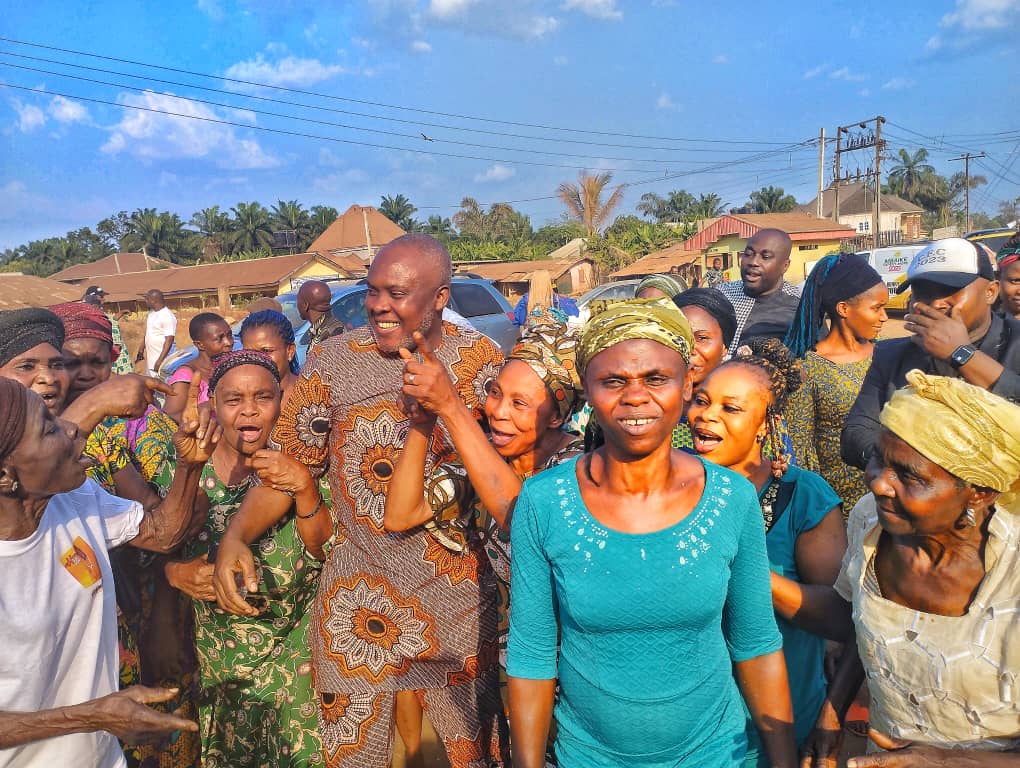 Responding to them, Nwawuba assured them that he already commenced preliminary work on the road and informed the community that he is also making serious effect to ensure the release of government funds for the rehabilitation of the road.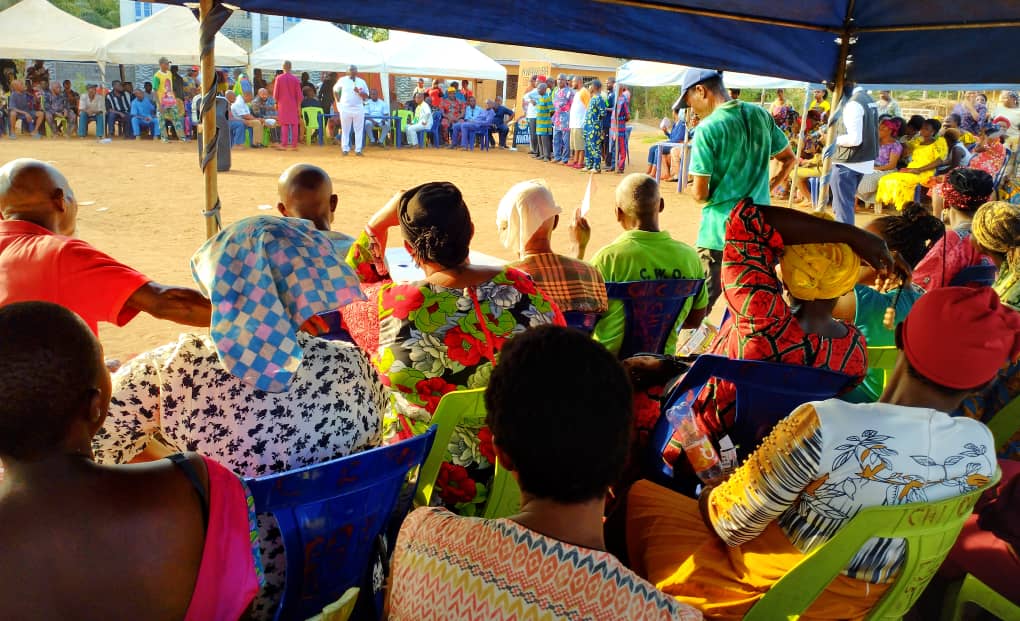 Abazu Ogwa receive Nwawuba with overwhelming joy from women and youths
Rt. Hon. Henry Nwawuba also arrived Abazu, another community in Ogwa ancient clan.
Like he did in all the communities visited, Nwawuba pleaded for their support and votes in the coming election.
Prince Onunwa, the Chairman of Izu Mbaitoli told Ndi Abazu Ogwa to rise to the occasion and make sure that Nwawuba win the coming election.
He explained that a victory for Nwawuba is a victory for Mbaitoli and justice.
He called on Ndi Abazu to join the rest of Ndi Mbaitoli to stand strong for the re-election of Hon Henry Nwawuba.