Media mogul Mo Abudu, the Chief Executive Officer of EbonyLife Films, has finally responded after journalist Tobore Mit-Ovuorie accused her of copyright infringement.
Tobore Mit-Ovuorie who is a multiple award-winning investigative journalist, earlier called out Mo Abudu for allegedly using her work in the making of the movie, Oloture, without giving her due credit.
Weeks after October 2, 2020, Netflix global release of 'Oloture', the Journalist took to Twitter to make the shocking allegations. In a video that has going viral on social media, the journalist stated in the interview that the movie is her life experience and copy and paste of her work, and wondered why she wasn't given due credit for it.
In a lengthy video shared today on Instagram, Mo Abudu expressly denied the claims stating that Oloture is a work of fiction inspired by a variety of true events and a Premium Times report.
In the video, she acknowledged that before the release of Oloture, Tobore was duly notified and was given a private screening since she is the journalist that did the work for Premium Times. Additionally, Tobore was promised five percent of the films' gains.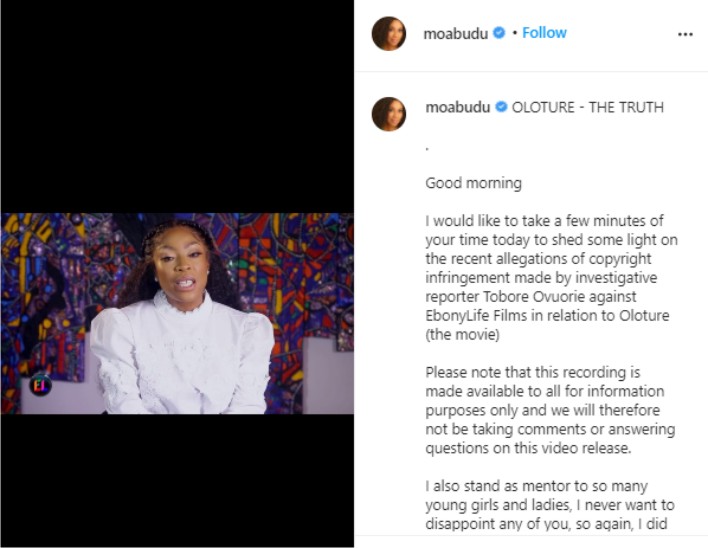 Watch the video below;