The National Drug Law Enforcement Agency (NDLEA) has charged High Priest Nnodu Azuka Kenrick, founder and General Overseer of Seraphic and Sabbath Assembly, and two others to a Lagos Federal High Court for drug pushing.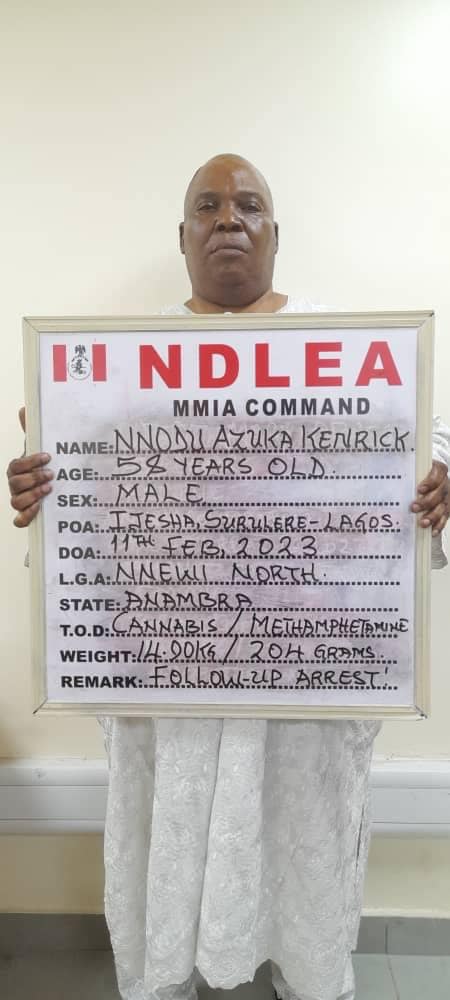 The High Priest and two others, Udezuka Udoka and Oyoyo Mary Obasi, were arraigned before Justice Akintayo Aluko, on Friday, 12th May, on a count-charge of conspiracy and unlawful possession of the hard drugs.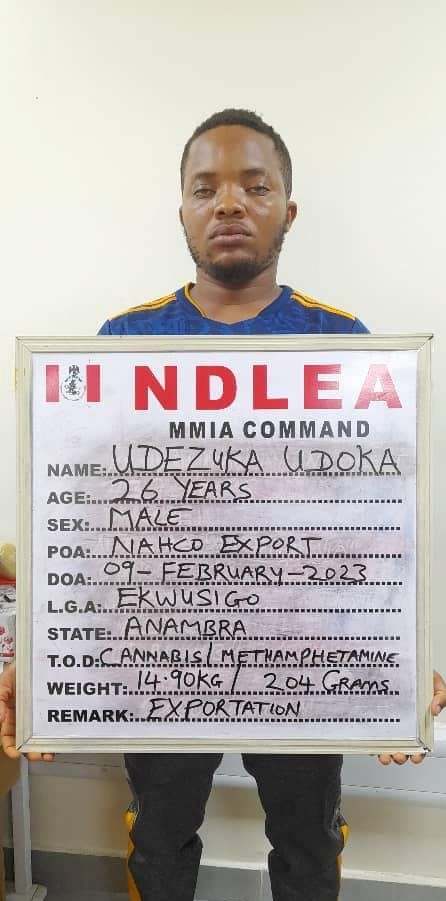 While the High Priest was arraigned on four count-charge of conspiracy, unlawful export of 14.90 kilograms of Cannabis Sativa and Methamphetamine, and procuring both Udoka and Oyoyo to unlawfully export the drugs, the duo were arraigned on all the count charge of conspiracy and unlawful export of the drug.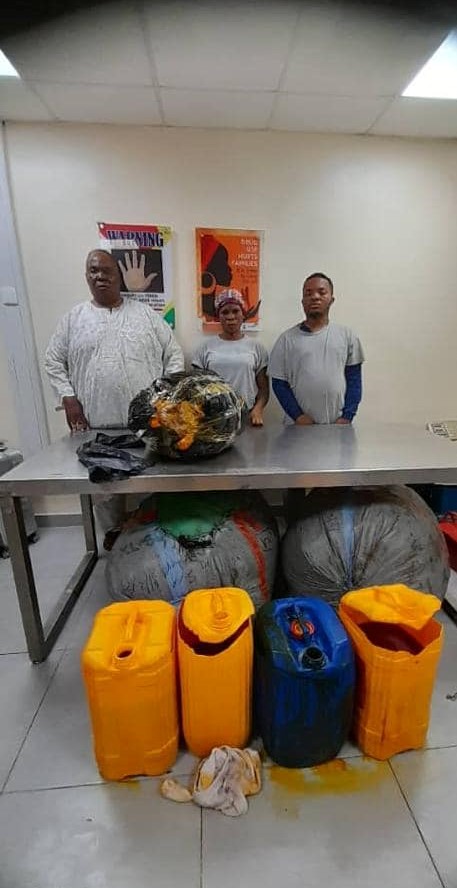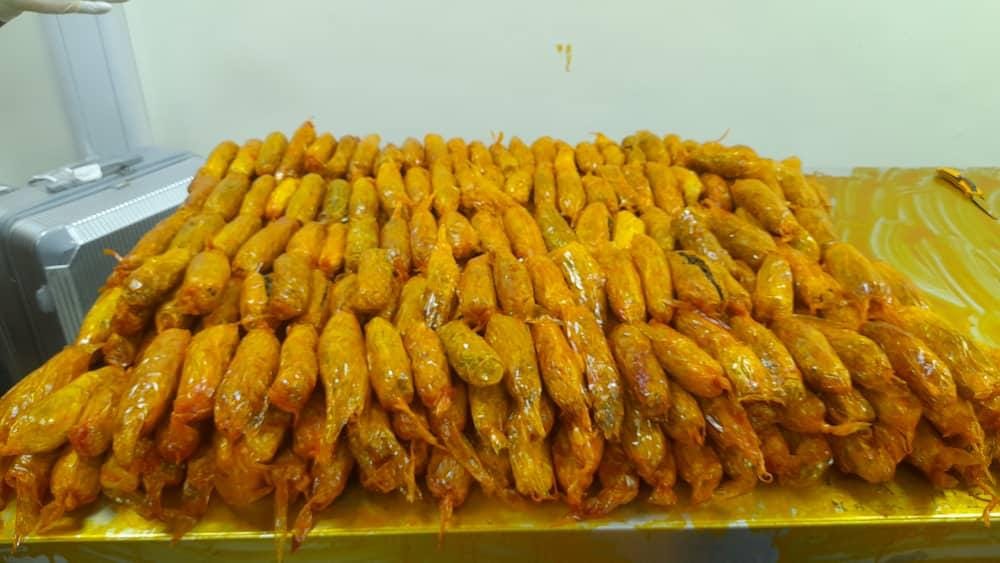 Mr. Abu Ibrahim of the Prosecution told the court that they committed the offences with one Chisom on February 9, 2023. Chisom is currently on the run.
He further informed the court that all the defendants were arrested with the drugs at the NAHCO Export Shed, a Customs Point of the Murtala Muhammed International Airport, Ikeja-Lagos.
He told the court that the offences contravened sections 14 (b); 21 (2)(d) and 20 (1)(a) of the National Drug Law Enforcement Agency Act Cap. N30, Laws of the Federation of Nigeria, 2004, and punishable under Sections 11 (b) and 20(2)(a) of the same Act.
All the defendants pleaded guilty to the charges.
Following their guilt plea, the prosecutor reviewed the details of the matter and urged the court through an exhibit keeper Fredrick Atoni to sentence the defendants and convict them based on the NDLEA Act.
However, the defendants' lawyer, Chief Benson Ndakara, expressed rude shock over their guilt plea. He said he their sudden change of mind works against his effort to prepare their bail applications.
Chief Ndakara, however, pleaded with the court to temper justice with mercy in sentencing the defendants. He reasoned that their sentence should be minimal since they are first time offenders and not ex-convicts.
Justice Aluko took submissions of the parties and convicted all the defendants as charged. He then ordered that they be remanded in the custody of the Nigerian Correctional Services (NCoS) until he passes sentence on them.