Vanessa Bryant has filed a lawsuit in which she demanded a mammoth settlement over the death of her husband Kobe Bryant.
According to court documents obtained by E! News, Vanessa Bryant says that Kobe Bryant's death cost their family "hundreds of millions of dollars."
E! News previously reported that Vanessa submitted a wrongful death lawsuit against Island Express Helicopters in February, within one month after the helicopter crash that claimed her husband and daughter's lives.
The '72-paged' wrongful death lawsuit which was filed in Los Angeles Superior Court argued that Island Express, agents and employees, including the pilot of the helicopter who also died in the crash, failed in their "duty to use that degree of care that an ordinarily careful and prudent pilot would use under the same or similar circumstances."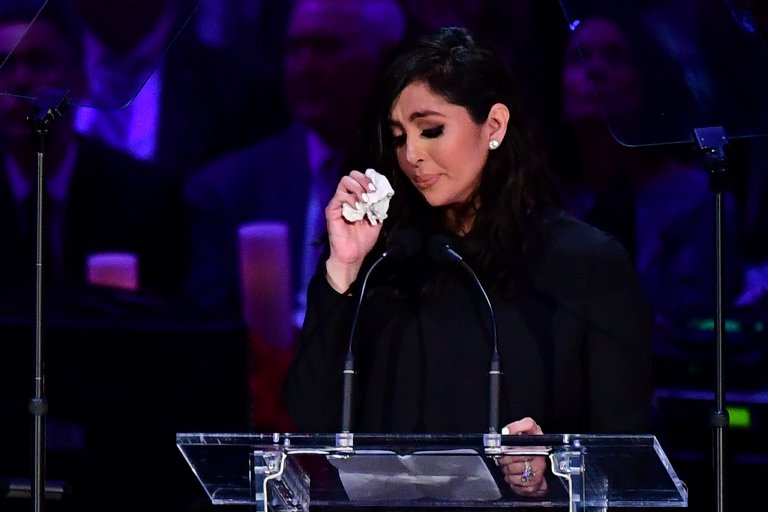 In her new lawsuit, she seeks damages worth hundreds millions of dollars.
'As a result of Kobe Bryant's and GB's deaths, Vanessa Bryant seeks economic damages, non-economic damages, prejudgment interest, punitive damages, and other relief as the Court deems just and proper,' the new filing reads.
However, the exact amount is yet to be decided.
The unfortunate helicopter crash which took place on Jan. 26 in Calabasas, California, claimed the lives Kobe, Gianna Bryant, the pilot along with 6 others.
Partner with Expressiveinfo, let's help your business/brand reach a wider audience.
Advertise with us today!
Call 08039323645, 08071610134