Students of Anambra State University,(C.O.O.U) and residents of Igbariam around the school are fleeing the community over reports of attacks and mass killing in the area.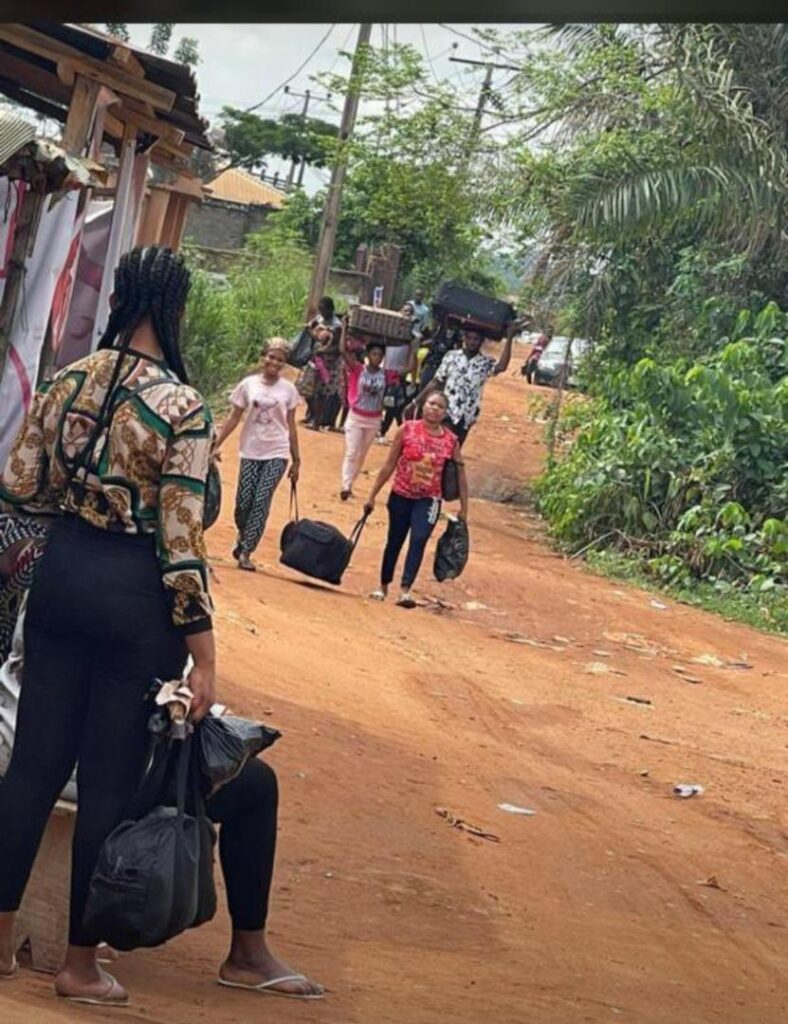 There are conflicting reports about a video of mass killing that is now trending on social media. While some accuse Fulanis of going on mass killing of members of the community, others alleged that it is the Fulanis that got killed.
Watch the graphic video of dead bodies littered in front of a building in the community on Monday morning.
In the video below, some young men said to be Fulanis are seen patrolling the community as residents express fear for their lives.
Police and other relevant authorities are yet to speak on the incident.
A popular Twitter user, @General_Somto said about the incident, "I Just Confirmed The News About The Gruesome Slaughter By Fulani Herdsmen In Igbariam, Anambra State. Little Children, Women, Men Were Killed & Beheaded (I Have Other Videos To Confirm This But I Can't Post). There Is Serious Tension In Igbariam Right Now."
Below are some of the reactions from social media.