Two suspected notorious female thieves reportedly defrauding local residents using fake money were mobbed and beaten mercilessly in Kahawa Wendani in Nairobi, Kenya.
Information gathered showed that the suspects, identified as Sarah Naboso and Mary Njeri, mostly preyed on young ladies, house helps, and the elderly.
According to local media, the Sarah and Mary have been using an old trick of walking around with an envelop with fake money on one side, which they drop in front of their victim.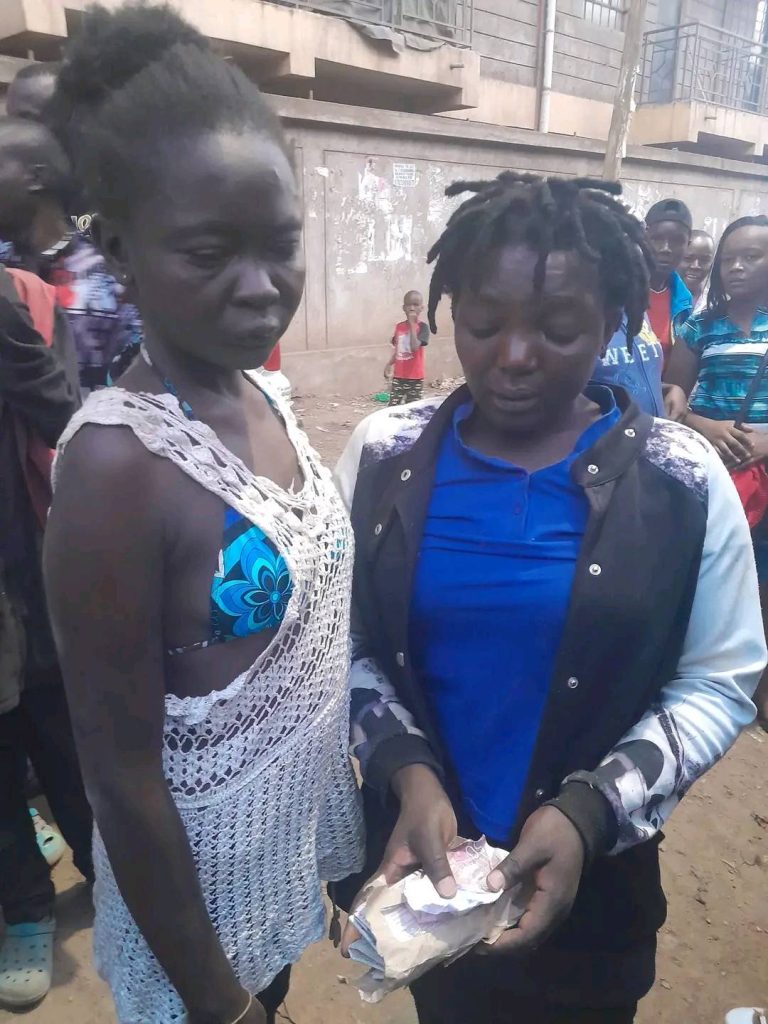 Sarah Naboso and Mary Njeri
When the innocent victim picks up the envelop, they demand that the money be split into two as they had also seen it.
The victim has to be the one counting the money and has to leave some of her cash to seem trustworthy to the thieves, and they thus defraud the victim of his/her money and valuables.
In an interview with journalists, Kenyan activist, Derrick Mbugua said the suspects have been causing anxiety to the Kahawa Wendani residents by their fraudulence for a very long while and mostly targeted house helps, young ladies who sell in shops and aged people.
Mbugua narrated how they were caught:
"They are very cunning, they pretended not to know each other and yet they were together. One man ran away.
"Today, they targeted the wrong person by saying they have money and wanted to split it; by the time they were done with her she had lost KSh 2030 to be used for shopping was missing.
"That's when she screamed and the mob acted quickly. The two ladies were rescued by Kahawa Wendani officers and are cooling their heels at the police station."
Two victims who lost phones in shops have identified the suspects and written statements with the police as well.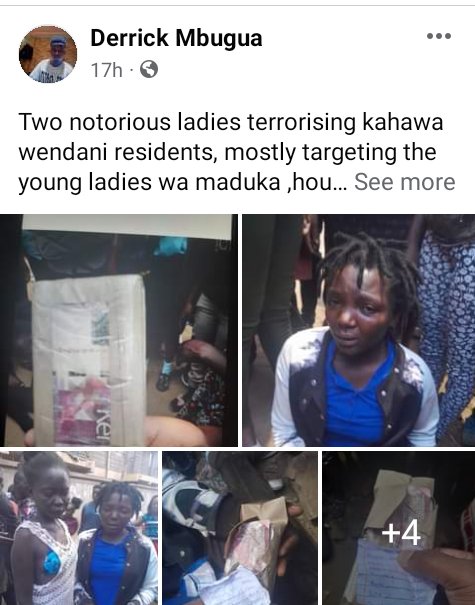 Kenyan activist Derrick Mbugua's post