Assemblies of God Nigeria today, March 4th, reportedly suspended their general superintendent (GS), Rev. Chidi Okoroafor over alleged sexual misconduct.
The leadership of the church came to the decision after considering a report of his alleged immoral relationship with a United States-based woman, Mrs. Maurrissal Nwosu.
This comes almost six years after the former GS Rev. Paul Emeka was suspended over financial mismanagement in 2014.
The removal of Rev Emeka which was allegedly championed by Rev. Chidi Okafor opened the church up to crisis that was hardly resolved, leading to the church's loss of members.
Evidently, the Assemblies of God is not owned by one man but by a group of leaders, wherefore, no one has autonomy and no one is above the constitution of the church.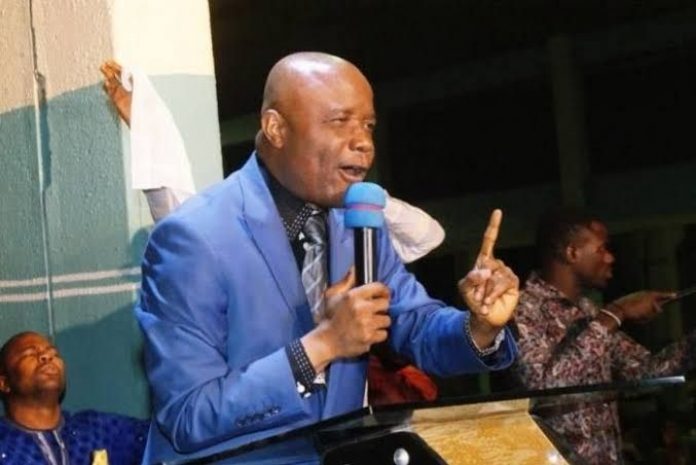 Members of the church have expressed their reservations pointing that the moves were more political discarding the evidences as shallow. The tenure of the suspended leader was to end in 6 months and some argue that they should have waited to save the church's reputation. However, some contenders revoked saying God's judgment is bigger than saving the church's face.
The church's elders admonish its members to pray for the church as it has barely recovered from the previous scandal that rocked it.
The Executive Committee of the church has now ordered Okoroafor to hand over all Assemblies of God properties in his possession.
Rev Ejikeme EJim has now been appointed to take over as Acting General Superintendent.
A top member of the church who reportedly spoke to Daily Post about the scandal claimed that Okoroafor was not given a fair hearing.
"Yes, our boss, the GS has been suspended, though he was not given a fair hearing, even the woman at the centre of it all was not invited. But he has accepted it, he has handed everything to God," Daily Post quoted the source.
Partner with Expressiveinfo, let's help your business/brand reach a wider audience.
Advertise with us today!
Call 08039323645, 08071610134