Popular celebrity blogger, Linda Ikeji turns 40 today, September 19th, 2020.
To mark the special birthday, the billionaire blogger splashed millions of naira on 85 luxury pairs of shoes and 35 designer bags.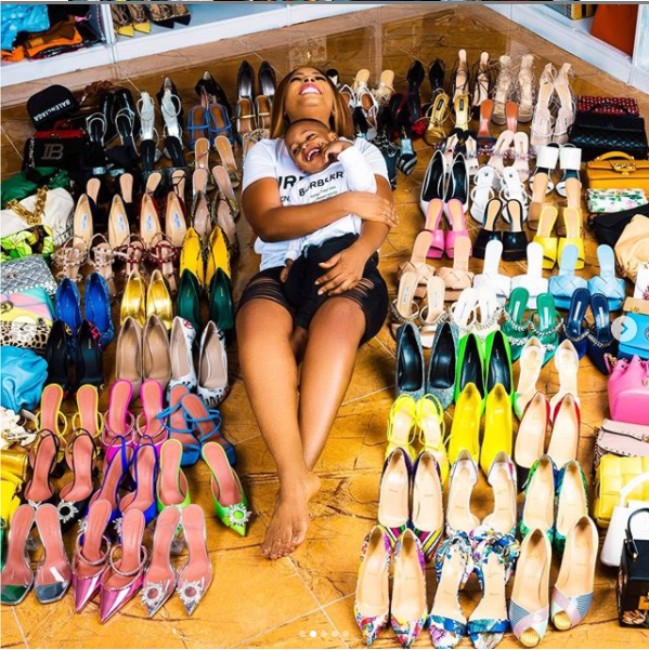 In one of her birthday post, she acknowledged that she was being vain with the purchases and asked God to forgive her, but that money was meant to be spent.
"Dear God, forgive me!. But money is meant to be spent, right? I know I'm one of the lucky ones and I dont take my blessings for granted. Happy birthday to me!" she wrote.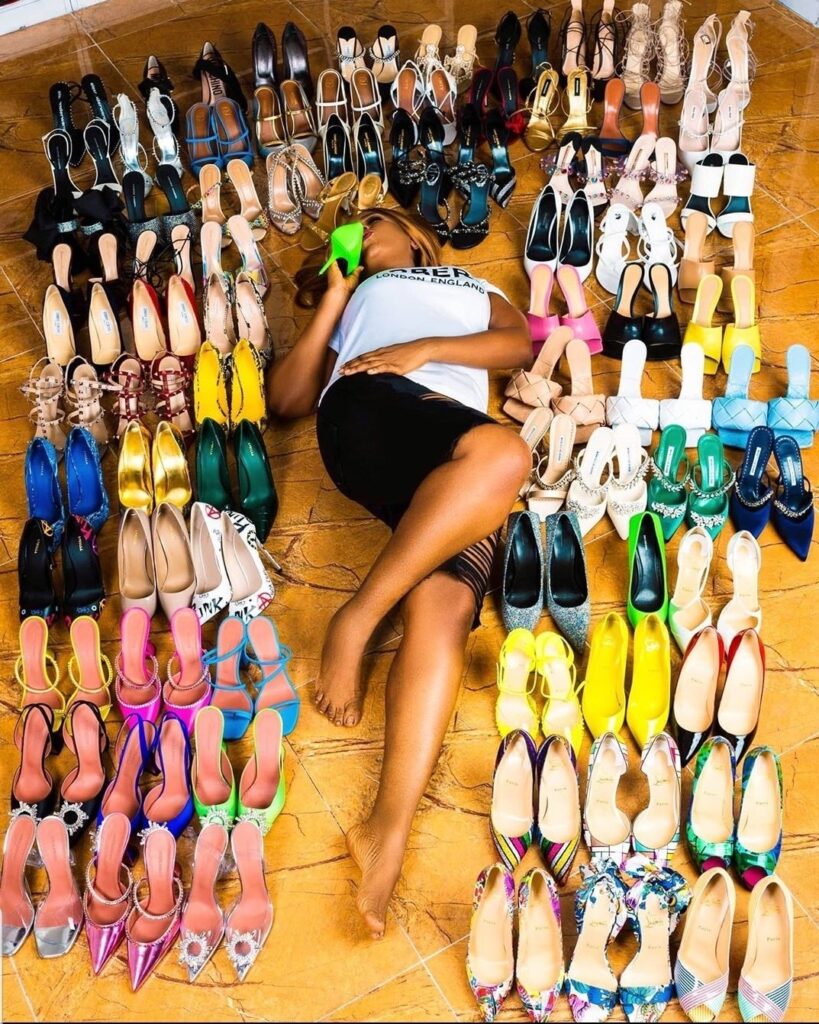 While sharing photos of her shoes, she wrote: "OK, let's do this! Hehe. Surrounded by my birthday present from myself to myself. I was going to buy 40 designer shoes to celebrate turning 40 and then I started shopping and couldn't stop! 😭😭. Too many beautiful shoes to select from so I ended up buying 85 pairs…😂😂. (80 in the pic, 5 on da way). And yes, I bought all of them at the same gaddam time! 😭😭. Who does that? 😳😳, ME, that's who!
I'm so grateful, so thankful, so happy! Happy birthday to me! 🤩🤩🤩. P.S, These photos don't do the shoes justice