Recently, Actress Chike Ike shared sultry photos of herself surrounded with pink flowers which she captured BLOOM. The purpose of the photos seems to be clear now.
The Actress and business woman who recently graduated from Harvard Business School is set to launch her beauty line Chika Cosmetics starting with the BLOOM Edition .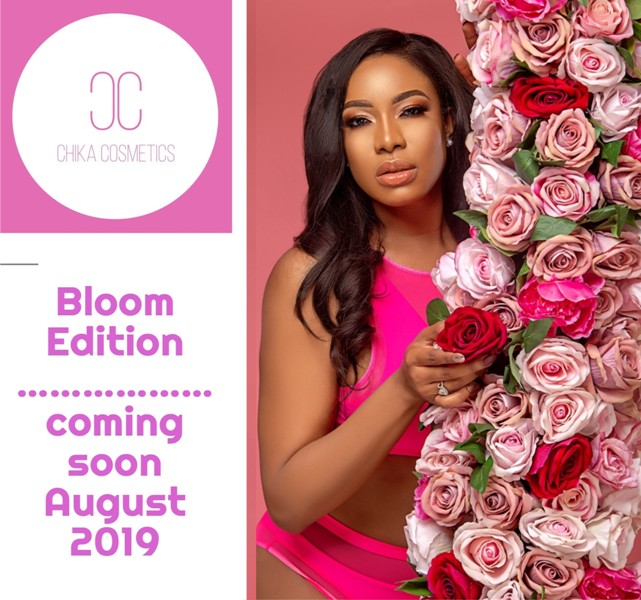 The cosmetics line will have a range of products like Makeup,Skincare, fragrances and everything cosmetics. The Big reveal and launch will be in August 2019.