Rafael 'Fali' Jiménez Jarque, who plays as a defender for Cádiz CF, has become the first Spanish player to refuse to return to training and will give up his wages amid the Coronavirus crisis.
The 26-year-old, who made 23 league appearances before league games were canceled also vowed to quit football until a Coronavirus vaccine is found.
While football in Spain is set to restart in June with training sessions to kick off this weekend, Fali said he will not be involved.
'I do not plan to play football and I will not ask for wages because I am a player of principles,' Fali told radio station Cadena Cope.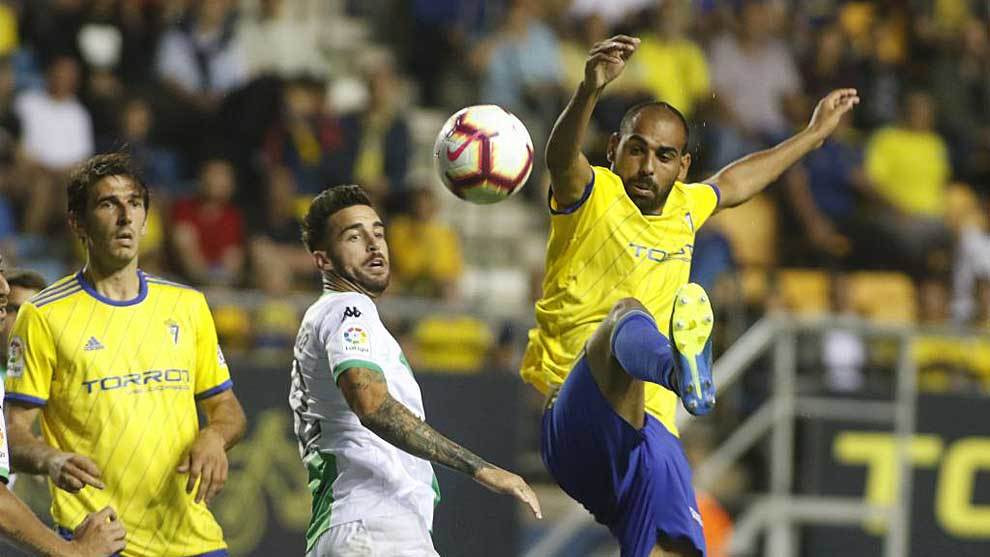 'I will not charge the club because I do not deserve it. The most important thing is my health and that of my daughters.
'I will not names any names, but there are other players who are afraid to play too, they have told me.
'I have a little money saved, if I need to find another job I will do so – but I do not want to expose myself or my family.
'Footballers look like superheroes but we are just people and right now I am going to wait. Maybe in 10 or 15 days, I will return to training.'
Last month, Fali, also spoke out about the risk of returning amid the Coronavirus pandemic.
He said: 'We are crazy if we have any intention of playing football because we would be exposing ourselves to a high level of risk.
'I will not train or play again if there is any risk. If I have to quit football, I will.
'I want LaLiga and health authorities to at least sign a contract with the players giving us 100 percent assurances that it (playing and training) is safe.'
Cadiz president Manuel Vizcaino understood his opposition but said he would try to convince Fali to play.
He said: 'He is wrong, but he does not lie to anyone. He is afraid and we have to work to remove his fear. I think I am going to get Fali back.'
Partner with Expressiveinfo, let's help your business/brand reach a wider audience.
Advertise with us today!
Call 08039323645, 08071610134