Nigerian music sensation, Davido as many already know is not only a successful Afropop star but also the son of billionaire business magnet, Adedeji Adeleke, and travels all over the world with his crew in private jets.
However, in a recent video Davido shared, he seem to be excited telling his crew members that they will all fly Economy.
What seemed like an exciting adventure later turned out to be scary because the singer, in a new video was seen getting frightened when the plane began to shake, forcing him to hold on firm to his seat.
Sharing the frightening video, Davido cried out to his dad, saying: "Daddy please send the JET !! These European Airlines want to use me for sacrifice!!!"
To make his matter worse, renowned comedian, AY made him a more scary offer using the comment section of the post, saying "I have a Molue for hire."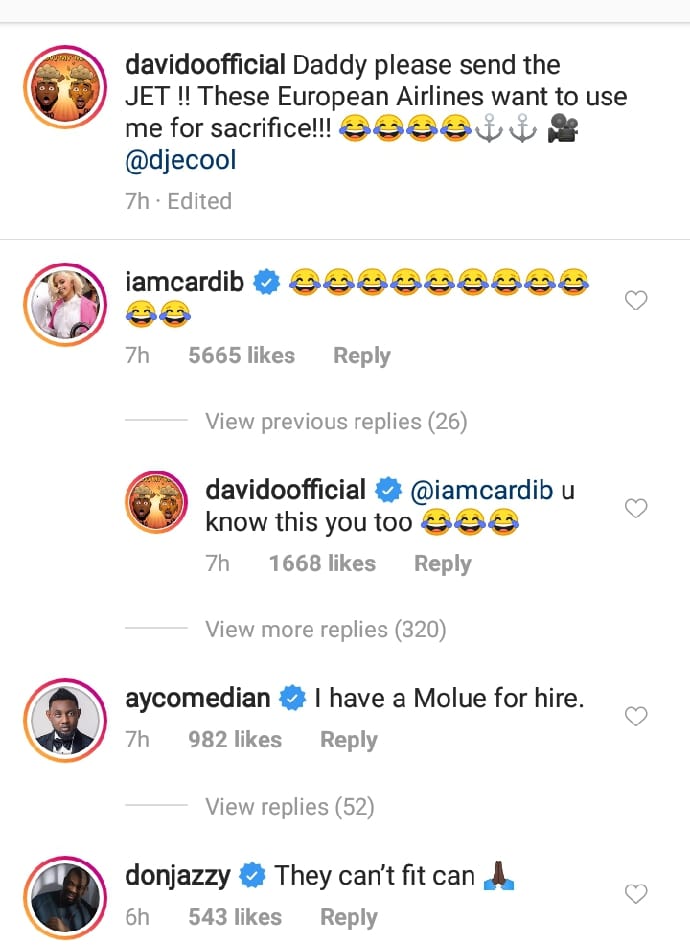 What the video of the 'Shaky Shaky' plane below.