Nigerian football star, Victor Osimhen has said that the right person can still leave if he/she can no longer cope with the 'wahala' of the partner.
He wrote:
"Always Remember That The Right Person Will Leave You If Your Wahala Is Too Much"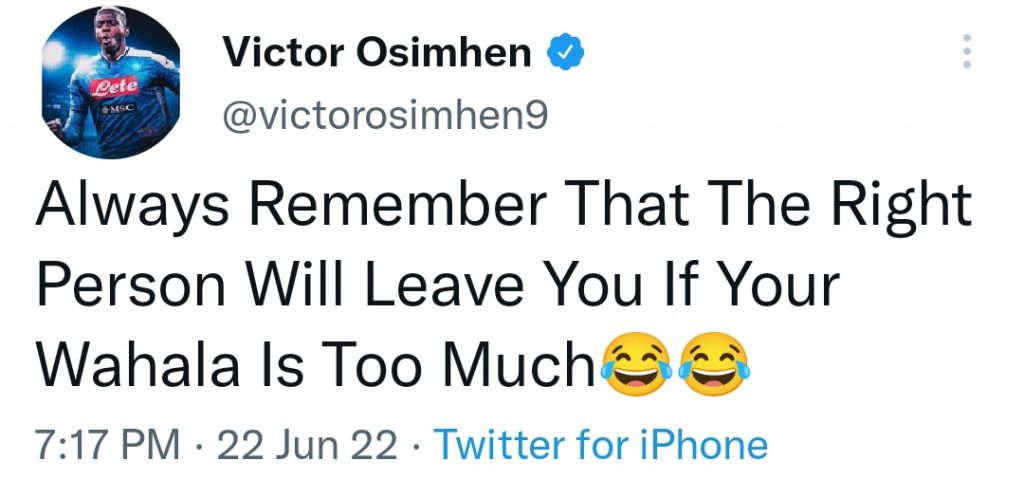 Do you agree with him? Tell us in the comment section below.