The heavy security presence in Edo state as the 2020 governorship election kicked off in the state has given some people reasons to wonder if it is truly an election that is going on in Edo or a war going on.
In front of headquarters of Independent Electoral Commission (INEC) in the state, hundreds of mobile police officers and officers of other security agencies were spotted.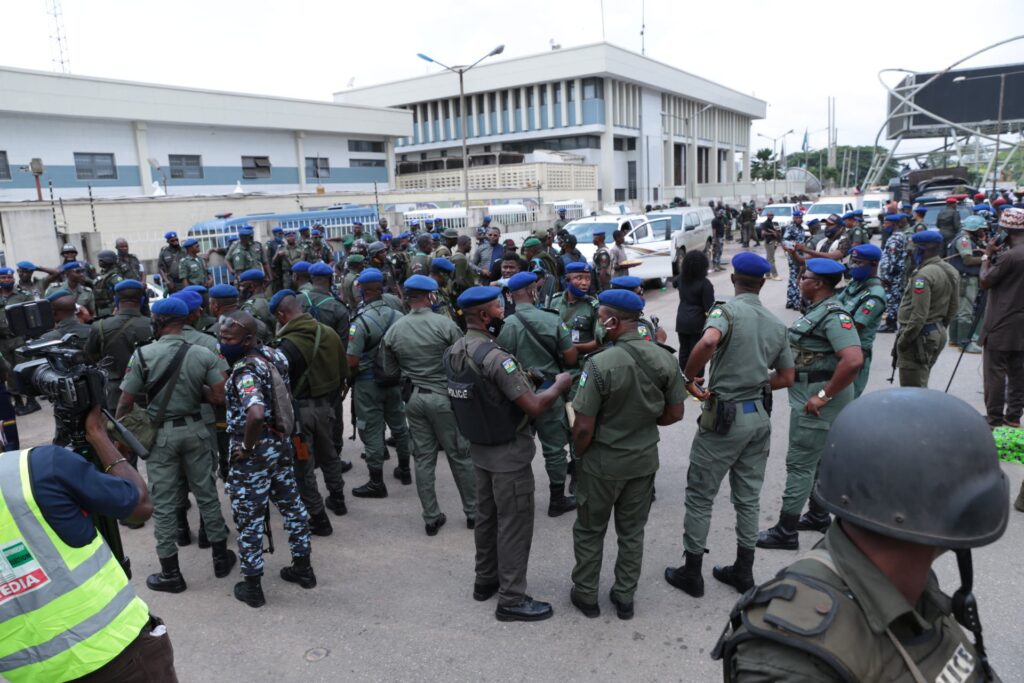 In a disturbing video shared on social media, military personnel was captured attempting to terrify residents as they speed through several areas in the state.
Watch video below.