The family of the slain #EndSARS protester Ikechukwu Iloamuazor, who was killed during a protest in Surulere area of Lagos state were visited by Governor Babajide Sanwo-Olu on Saturday, October 17.
Ikechukwu Iloamuazor, a 55-year-old man, was killed by a stray bullet when police officers opened fire on protesters in Surulere.
The governor in his condolence visit to the deceased's wife, Ngozi, assured her that the killers of her husband would be brought to justice.
He said,
"There are no words I could have said to Mrs Ngozi Iloamauzor today that can make up for her loss, but as governor, I had to take responsibility.
"As a human being, I was close to tears but my words to her were of strength and self care. We will work to provide justice for her.
"As a state, we will also support and hopefully make her life easier. The state Attorney General, Mr Moyosore Onigbanjo SAN joined me for the visit and he will be providing me regular updates on the case."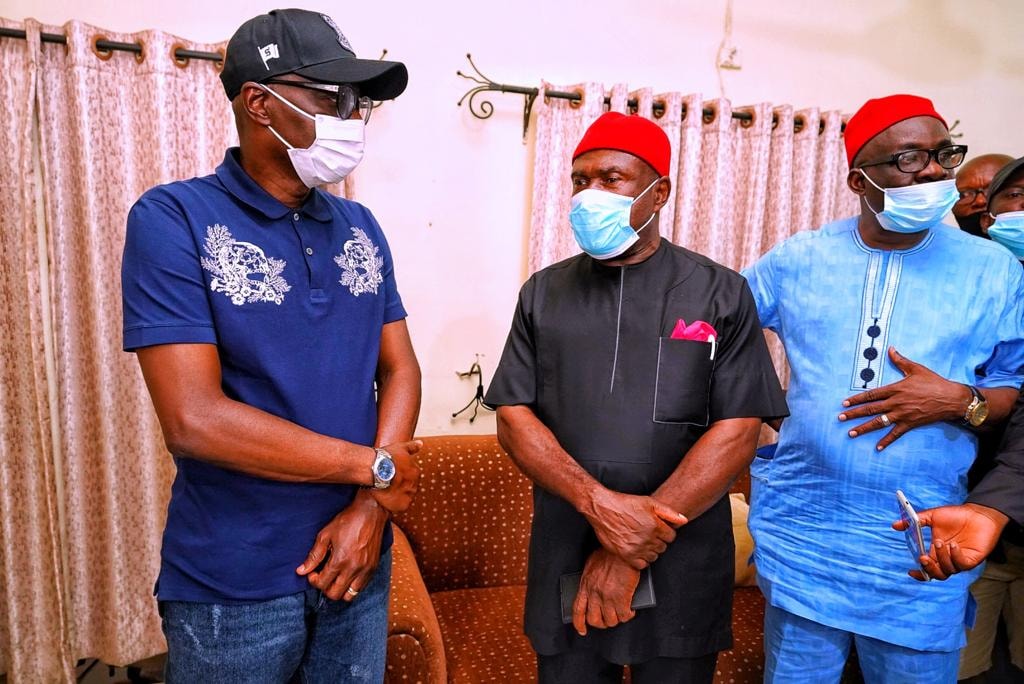 It would be recalled that the widow of the middle-aged man recently demanded justice for her late husband.
Speaking in a tone of deep regret and pain, Ngozi recalled that her late husband was a lovable man throughout his life.
Governor Sanwo-Olu also recently revealed the identities of the policemen who harassed Surulere protesters at Area C Command of Lagos state.
Sanwo-Olu, on his official Twitter page @jidesanwoolu, on Thursday, October 15, listed the officers as Bagou Michael, Ekpoudom Etop, Nnamdi Majura, and Akinyemi Benson.