Nigerians have been able to dig up the identity of the mentioned 'Andrew' who is allegedly responsible for the torture being inflicted on his relative in Pakistan.
According to reports earlier circulated, the man's relation named Andrew used him as a collateral for a business with the group. However, as Andrew didn't show up to pay what he owes. The gang tortured the human collateral he left behind and filmed it to serve as a warning.
In the video the Nigerian man is seen begging his uncle to sell everything they have and pay a man called Nuruz otherwise he will be killed on July 10th.
Now, some Nigerians have dug deep to find out that Andrew's real name is Andrew Okwudilli Ezechi aka Okwudili Mmuosa. He is from Umudim village in Akwaukwu, Idemili Local government of Anambra state.
A young man who released an audio to explain the identity of the men. He spoke in Igbo and said Andrew is a drug dealer who took his cousin, to Pakistan and used him as a human collateral to collect "merchandise" on credit from Pakistani drug lord.
According to the person narrating the story, Andrew has finished selling the merchandise and used the proceed to buy a car and other things and "living the life".
Meanwhile, it is said that he has been lying to the Pakistani drug lord that the merchandise spoilt and they should send him more to mix it.
The drug lord refuse to buy the lie and is now torturing the human collateral and vowing to kill him if his money is not paid on or before Friday, 10th of July.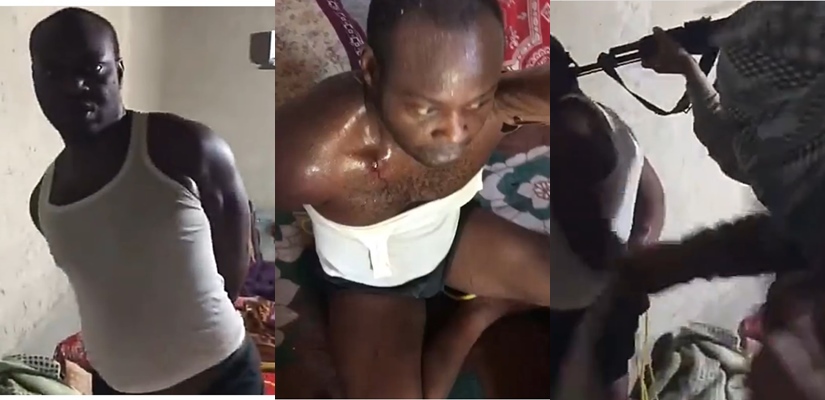 Listen to the audio recorded in Igbo below.
Partner with Expressiveinfo, let's help your business/brand reach a wider audience.
Advertise with us today!
Call 08039323645, 08071610134