After failed attempts to stop a conference on witchcraft from holding, students of the University of Nigeria, Nsukka (UNN) organised a prayer conference to fire back at the organizers.
The two-day conference on witchcraft, which was later renamed "Dimensions of Human Behaviour", started on Tuesday in the university amid intense opposition.
Despite renaming the conference, the agenda was still on witchcraft. It is being organized by Professor B.I.C Ijomah Centre for Policy and Research at the university.
But on the day the programme began, the student affairs department of the university commenced a parallel "prayer conference" with the theme: "Exposing and destroying the powers of witchcraft".
It was organised in collaboration with the graduate students fellowship of the university.
Some members of the university community, mostly students, started online campaigns to register their displeasure over the conference.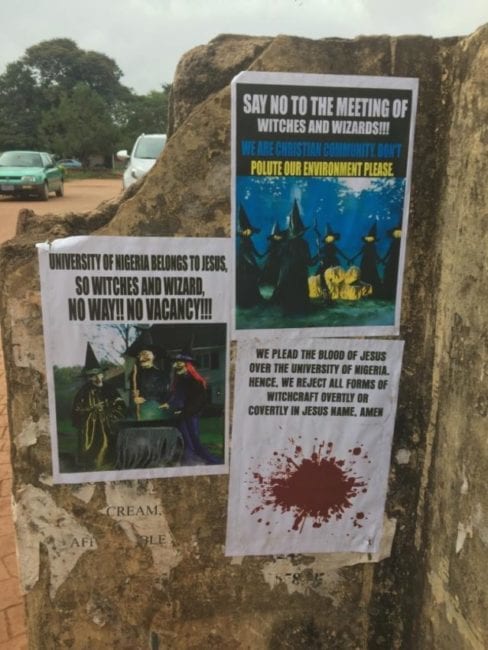 Posters were also circulated in protest of the event tagged "gathering of witches."
Various other groups including the Christian Association of Nigeria (CAN) and the Pentecostal Fellowship of Nigeria had kicked called for the cancellation of the conference and declared similar "prayer warfare" against it.
Egodi Uchendu, director of the centre, had denied the conference had anything to do with witches.
She had said witchcraft is only "the topic of the academic engagement", and that even Christians would benefit from the programme.
"Church pastors discuss witchcraft regularly and preach against it all the time, drawing from their experiences during their training and in their ministries," she had said.
"I am sure the information from this conference and the research findings would assist them in their work for the gospel.