After Instagram blogger and entertainer, Tunde Ednut spearheaded the backlash against Innoson Motors over the twenty-five million Naira worth SUV the company gave Mercy Eke, the winner of Big Brother Naija Season 4, Innoson Motors has released a reply.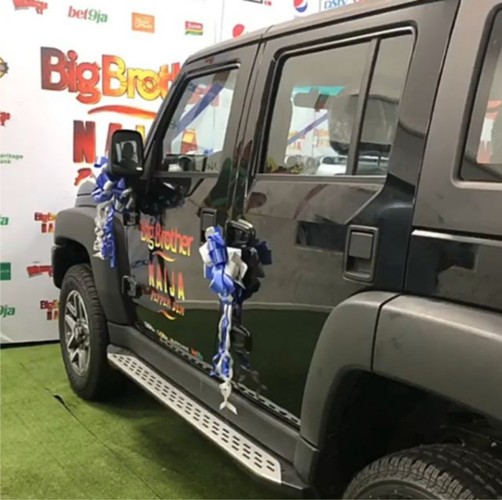 Some people criticized the car for looking 'less-classy' for a celebrity. Tunde Ednut called it, 'NEPA Motor'. Others, on the other hand, criticized it for being too expensive.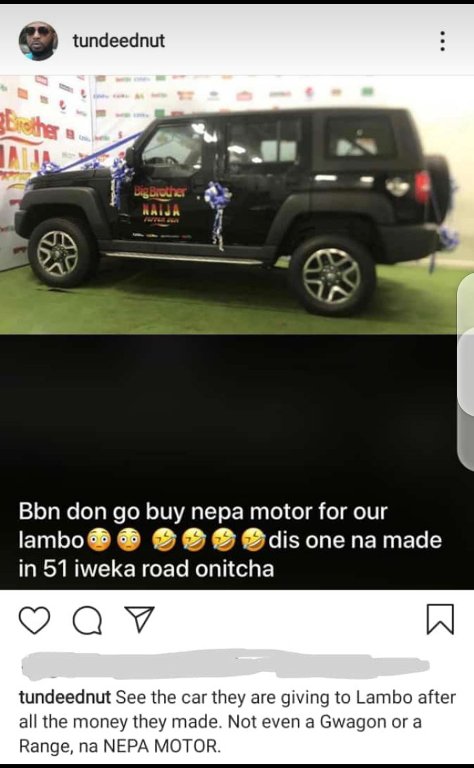 However, many Nigerians also came out to defend the company which is the only indigenous car manufacturing company in the country. They believe that Innoson Motors deserves encouragement for them to continue to improve and called on government and all Nigerians to support the company.
Innoson Motors took to it's Twitter handle to release a reply, read below.
"Rome was not built in a day and the biggest room in the world is the room for improvement. Innoson Vehicles will continue to grow steadily, closing the gap little by little, improving on its vehicles and services till it becomes one of the greatest exports from Nigeria
"Any careful observer that has been monitoring Innoson Vehicles from the very inception will observe that there has been a tremendous improvement.
"This is because IVM is using the concept of regionalization in the production of its vehicles by making sure that it considers the local taste and consumer preferences of the African region during production.
"We ensure we get feedback from the users of IVM in order to know their views on their IVM experience and with this feedbacks we seek better ways to improve on the tastes and preferences of our customers to suit the environment.
"For example, based on various feedbacks we got from our customers and users of our big vehicles we have improved on the clutch and brake systems, the engine capacity and the body structure of the bus.
"IVM also improved on the interior décor and comfort by installing luxury seats, a robust air-conditioning system and an onboard entertainment system. IVM also improved on the suspension system of its vehicle, transmission system and enhanced shock absorber.
"On the smaller vehicles, like the small buses, SUV's, and Sedans, IVM improved on the fuel economy, the interior décor of the vehicles and the engine output.
"Innoson Vehicles use SRS airbags, suspension systems that are internationally acceptable. On safety, it employs ABS in the production of its vehicles, together with EBD that ensures even distribution of brakes between the front and rear wheels.
"On the engine output, IVM has gone a step further to engage the best engine manufacturers in the world to produce its own IVM engines that are environmentally friendly. Today we can categorically state that IVM customized engines are the best for the Nigerian environment.