The Chief Whip of the Senate and former Governor of Abia State, Orji Uzor Kalu has arrived Minna, for his visit to political leaders in Niger state.
Kalu reportedly arrived at the state at exactly 2pm alongside political friends, associates, and aides.
The Senate Chief Whip went first to the home of the former Military head of state, General Ibrahim Babangida (IBB), after which he will proceed to the homes of former President of Nigeria and Military General, Abdulsalami Abubakar, Governor of Niger state Abubakar Sani Bello and Emir, Etsu of Lapai.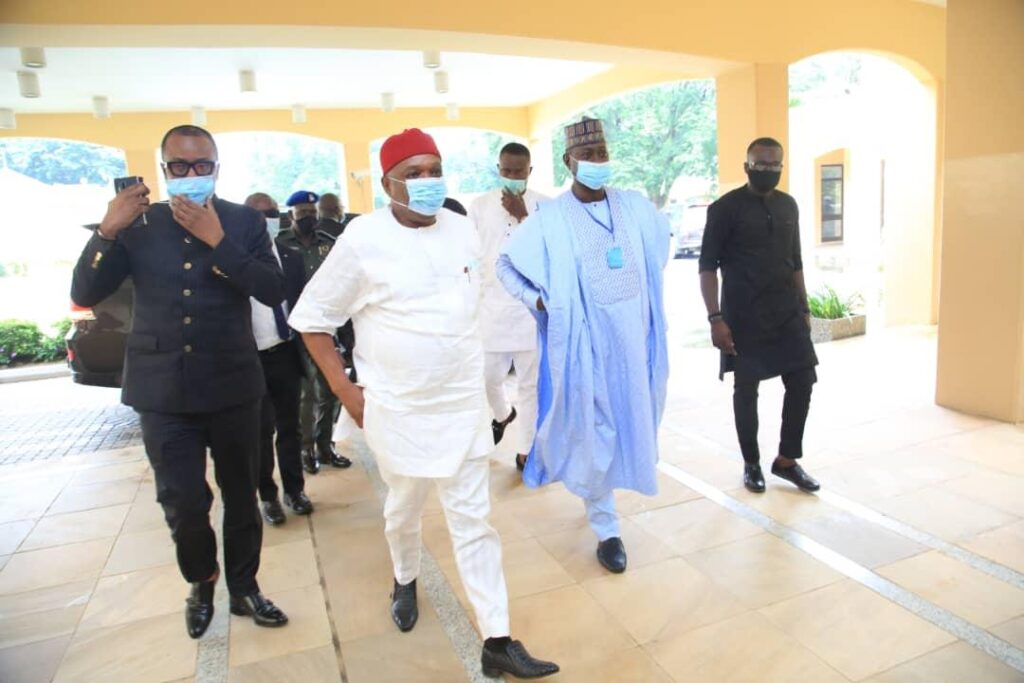 Political pundits believe his visit may not be unconnected to his unannounced 2023 presidential ambition.
Meanwhile, some prophets, including Joshua Arogun who predicted the release of Uzor Kalu and victory of President Muhammadu Buhari in the 2015 general election, had predicted that Buhari's successor is a former governor from the South who was held in prison, giving many signals that he is referring to Senator Orji Uzor Kalu.