A Nigerian man has taken to Twitter to share a brief but sad story of a prisoner that was discharged and acquitted today by a court in Ondo State.
@YemieFASH who shared the story didn't give the man's name, but he revealed that the man was "mistakenly arrested alongside some kidnappers" five years ago. The man has been in prison since then. The worst is that the innocent man was also shot by SARS operatives, leading to his amputation.
@YemieFASH wrote:
"I saw this guy at the court now, he was discharged & acquitted after spending 5yrs in prison, he was mistakenly arrested alongside some kidnappers, he was shot by SARS during the arrest & had to be amputated. Imagine going through all these without committing any crime. #EndSARS
"I spoke with his lawyer and advised him to write a petition to the Ondo State panel of inquiry on his behalf."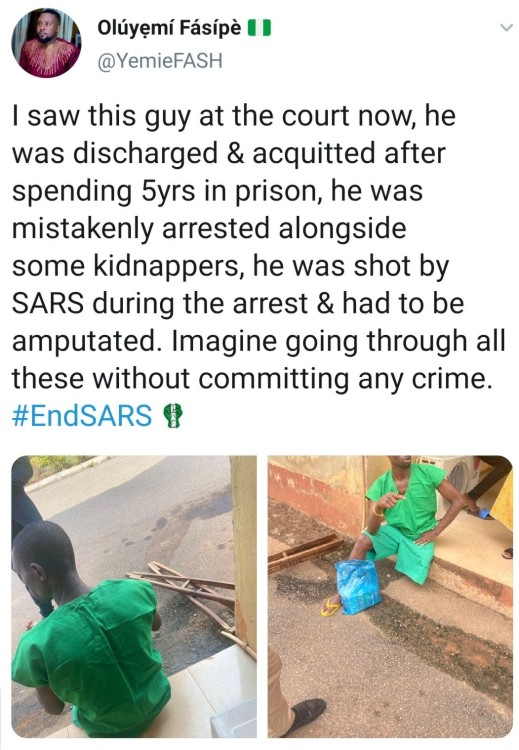 Many Nigerians are calling for adequate compensation to be giving to the man.