A second year student of Moshood Abiola Polytechnic (MAPOLY) Abeokuta, Ogun State has allegedly killed himself by plunging into a well.
Friends of the deceased named Samson aka Asese Lee said he woke up around 5a.m on Wednesday in Fagba, Lagos State, and started screaming "my money is inside the well."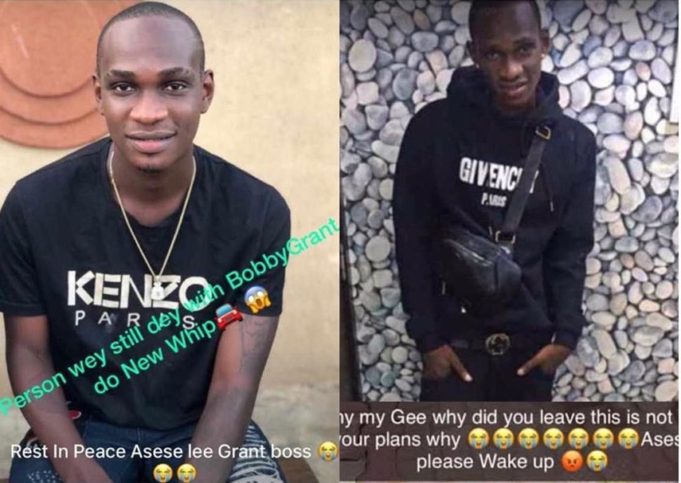 They added that before they could understand what was happening, he had jumped inside the 180ft well and died before help could get to him. 
Samson was laid to rest on Thursday. See the photo taken at his funeral below.