Popular US lesbian and TV Hose, Ellen DeGeneres has taken to Instagram to celebrate her wife, actress Portia de Rossi as they marked 11-year anniversary of their wedding, yesterday, August 16.
Penning down a heartfelt message which comes four months before celebration of their 16-year dating anniversary, the popular American show host described her wife as her "favorite person".
She wrote, "Happy anniversary, Portia. 11 years. My favorite number with my favorite person."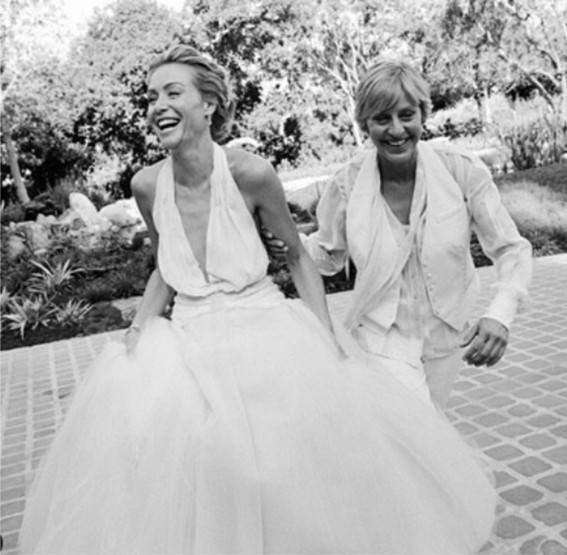 The couple got married in 2008 at their Los Angeles home in front of 19 guests. Their wedding announcement came immediately after California's Supreme Court struck down a law banning same-sex marriage.