Nigerians have taken to Twitter to mock and also expressed outrage over the letter of notification Kano State Hisbah Board sent to Cool FM in the state.
The Hisbah which is the Sharia Law enforcement agency in the state warned the radio station to desist from referring to Friday as 'Black' while advertising "Black Friday Sales" on the radio.
Hisbah said the warning was due to complaints from the public as "The majority of the inhabitants of Kano State are Muslims that consider Friday as Holy Day".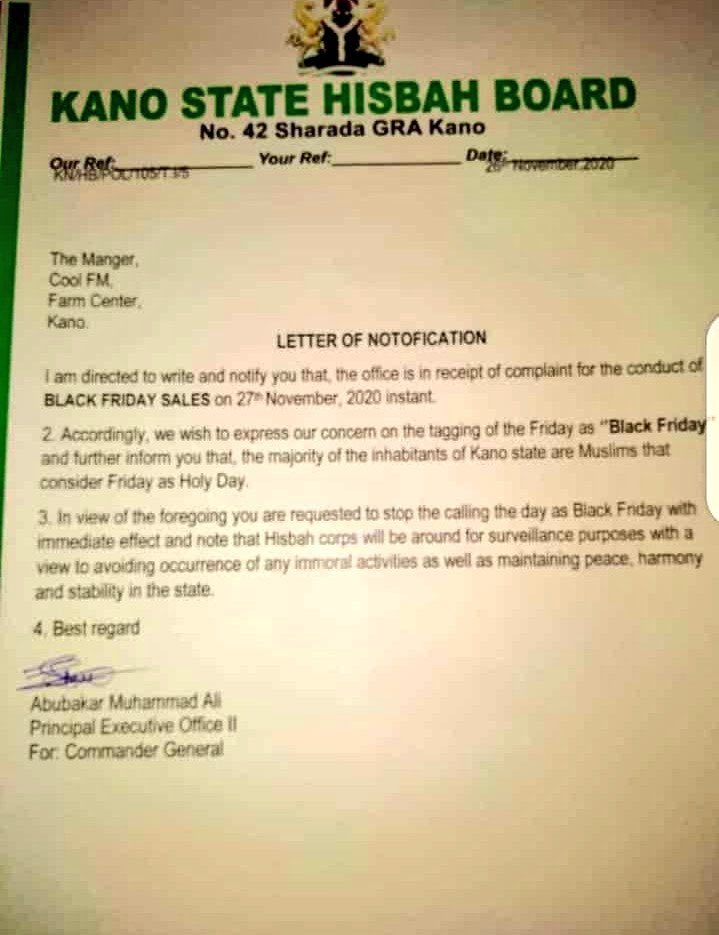 After the letter surfaced on Twitter, Nigerians began to mock the authors of the letter who dragged religion into "Black Friday" business activities and, for also dishing out their warning with a lot of misspellings. The obvious misspellings on the letter are "Letter of Notofication" and "The Manger".
See some reactions below.