Prior to the 2015 general elections, Muhammadu Buhari and his party, the All Progressives Congress (APC) paraded several campaign promises that are yet to fulfilled, even after over a year into the President's second tenure.
But there was this conspicuous promise that was on the Presidential campaign banner of the APC, which said "ONE MEAL A DAY".
As Nigerians battle with the increasing hardship in the country, many are beginning to wonder if that is the meaning of the "One Meal a Day" promised to Nigerians by Buhari and the APC.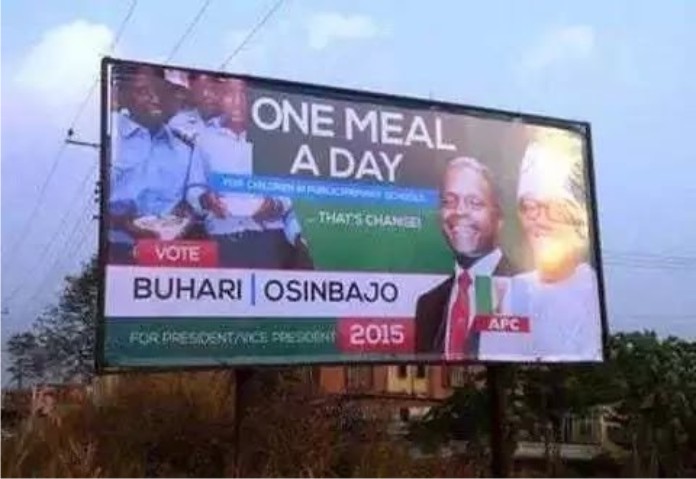 What do you think about the campaign promise and the reality that many Nigerians are finding it difficult to afford three square meal a day.