Popular billionaire blogger, Linda Ikeji has indeed come a long way and has taken to Instagram to share photos taken while she was still trying to find her feet.
Prior to starting her blog which changed her life, Linda got her hands on few businesses, including modeling and magazine publishing, which didn't turn out well for the now media icon.
This morning she took to Instagram to share photos from the first episode of her modeling TV show which failed completely because no company agreed to sponsor it after going from one company to another for five months.
Sharing the photos she wrote: "In September 2007, I shot the first episode of my modeling TV show called Catwalk With Linda. It was shot at Philip Trimnell studios and cost me a lot of money back then. I took the edited show to several companies begging for sponsorship so I could continue filming but nobody answer me…lol.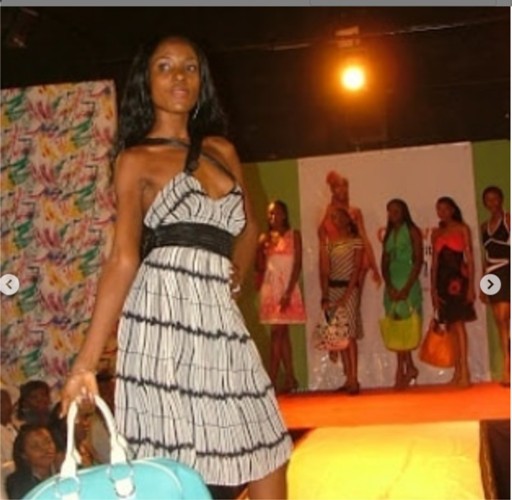 "It's crazy! I spent five months on the road, going from one company to the other with my pilot copy. Half the time, I didn't make it past the reception. Choi! Sigh! But God was watching and He had his plans. Four years later, I became a millionaire!
"As you continue to strive and not give up no matter how hard it gets, God is watching and when it's time, He will bless you beyond your wildest imaginations."
The celebrity blogger also did another post where she shared photos of the different editions of her Magazine called FM&b (Fashion, Modeling & Beauty), her other business that also parked up. She went on to narrate how she put in so much effort, time and money on businesses that failed, only to land her life changing career from a blog that took her only five minutes to open.
Read the inspiring story below.
"From 2006 to 2009, I published 5 editions of FM&B (Fashion, Modeling & Beauty) magazine. I gave it up in 2009 after a series of unfortunate incidents including being arrested for owing a community bank N190k 😭😭 which I borrowed to add to the money I had to print the magazine and vendors taking your magazine and not paying you a dime. .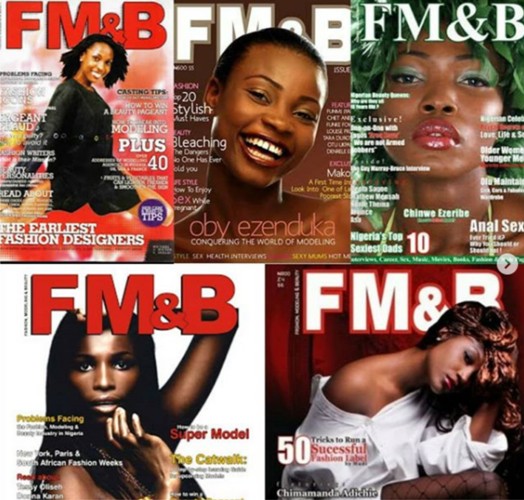 "I did an official launch of the magazine in 2006 at Golden Gates restaurant in Ikoyi. I was 26 and was so hopeful. I was sure this was the venture that would change my life! Lol. Because of my love for writing, I opened my blog a few months after I launched my magazine and never imagined that platform which took me less than 5mins to open would be it and not other things I'd dedicated my time, put my blood, sweat and money into.
"When you swipe, the last photo is the magazine I never got published. The 6th edition. Even after being arrested for owing money, I was still determined to continue. But the printer I gave money to print the magazine disappeared with my money! 😭😭. I should have known better because he charged me way less than others did. I was so happy, not knowing he had no intentions of printing the magazine. Lol. Anyway, after that experience, I was done. That was the end of FM&B. But it wasn't the end of my dreams! I continued to struggle. .
"6 years later, I would buy a N500million home in one of the choicest areas in Lagos. And I paid cash! 😉. Trust me when I say God is seeing your struggles and if you never give up, He will show up and uplift you in ways you never thought possible!
"It's okay to give up on SOME dreams. Just don't give up on YOUR dream. There's a difference! Kisses!"
See more photos below.