Controversial Nollywood actress, Tonto Dikeh is shaking another major table in the Nigerian entertainment industry and threatened to expose the gays in the industry.
In the post the actress shared, the single mother of one announced that she's in a new relationship and won't want any of the celebrities begging the unnamed man for assistance or to sponsor their projects.
In the post Tonto mentioned Annie, 2Face, Eniola, Toyin and others and claims that those she mentioned knows why she is dragging them and even warned them to keep off.
She also mentioned IK Ogbonna who many social media users have always suspected to be gay.
Read what she wrote below.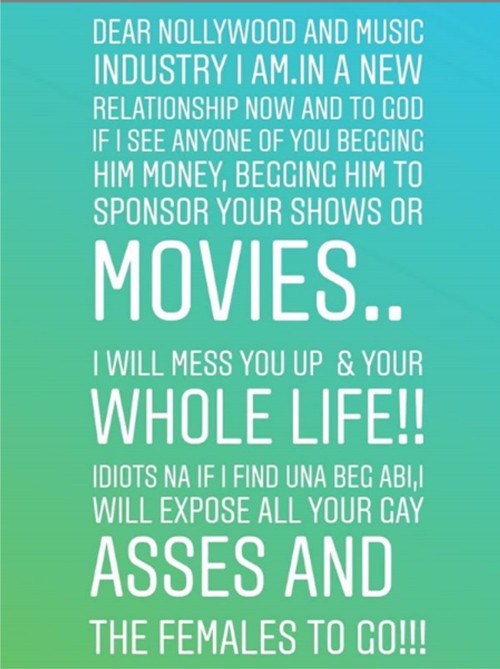 BLOGGERS YOUR FOOD IS READY !
!
IWILL DISHRACE YOUR FUTURE
!
Ik igbonna,Annie,2face(I am sure you understand why you are dragged into this dirt??)),eniola,praise,juju ,TOYIN and co be warned I truly dont want problem!!
But I will beat you up,if you can beat me get ready!!
#DROPS MIC
Signed KING TONTO