Top Ivory Coast singer, DJ Arafat has died. The 33-year-old singer referred to as the "King" of coupé-décalé dance music died early on Monday following a road accident.
Jeune Afrique reports that he was admitted to hospital in the main city, Abidjan, with a fractured skull on Sunday after his motorcycle collided with the car a Radio Côte d'Ivoire journalist. Unfortunately, he did not survive.
The singer was also known for his love of motorcycles and featured them in his most recent hit, Moto Moto, that was released in May, which has more than four million YouTube views.
One of his biggest hit songs, Dosabado, has over five million views on YouTube.
Two Ivorian government ministers, who visited the artist's bedside, confirmed the death to Jeune Afrique, as well as a senior official posted in Abidjan.
"I'm at the clinic where DJ Arafat was admitted. I can confirm that the artist has passed away. I am with Minister of State Hamed Bakayoko to organize with the family," Maurice Bandaman, Ivorian Minister of Culture and Francophonie said.
Nigerian Hip-hop singer, Davido who has in the past collaborated with the late Ivorian singer, took to Twitter to mourn him.
Davido, while reacting to the death of Arafat said "Pls tell me it's not true!!! Not my brother !!!! God why. RIP YOROBO I LOVE YOU! "
Below is the video of the song the duo did together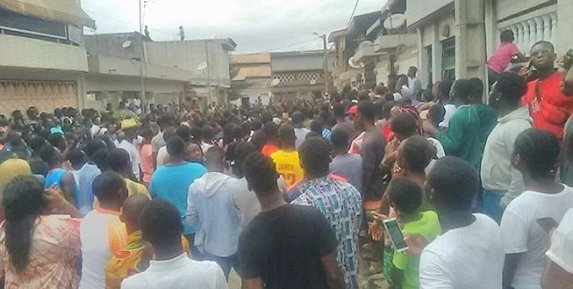 See another tribute post