A man who drowned in the water at Buttermilk Falls State Park near Ithaca, New York on Sunday has been identified as Calistus Anyichie, a Nigerian-born basketball player of Binghamton University.
The 19-year-old sophomore scholar-athlete was majoring in political science before his death.
The body of the deceased was found at the base of a 15-foot bank, after the Crews responded to the drowning at the 300 block of West King Road at upper Buttermilk Falls State Park at around 5 p.m on Sunday. 
He had attended St. Mary-Assumption High School, Short Hills, NJ, where he played basketball for three years. He was the team captain and was also selected all-conference as a senior.
The Nigerian national played in 32 games as a freshman for the Bearcats, averaging 1.9 points and 2.1 rebounds.
"There is no blueprint for how to deal with such a painful loss," Binghamton coach Tommy Dempsey said in a statement. "We all love Calistus so much. He was a special young man. We are all devastated."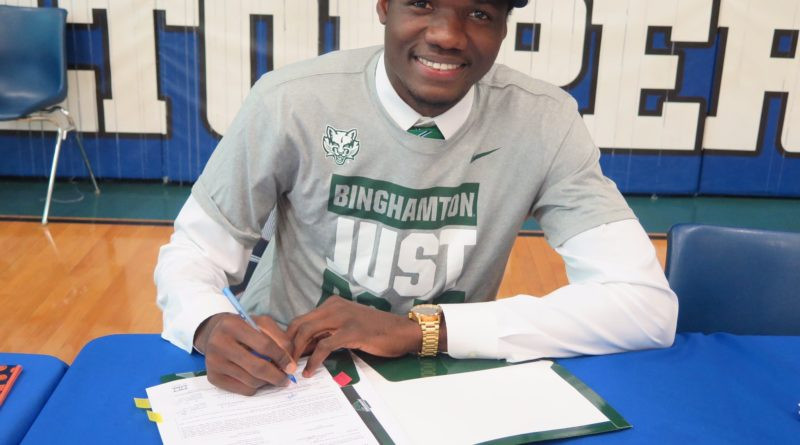 "A talented young person has been tragically taken from us," Binghamton president Harvey Stenger said in a statement. "This is a heartbreaking loss for our community. We will do all that we can to be there for his family, for the team and everyone who knew Calistus."