This is not your usual kind of wedding. The groom was not looking dapper in a bespoke suit neither was the bride looking like a princess in a white gown. A rather 'casual' couple walked into a courtroom to make their marriage official in gym clothes.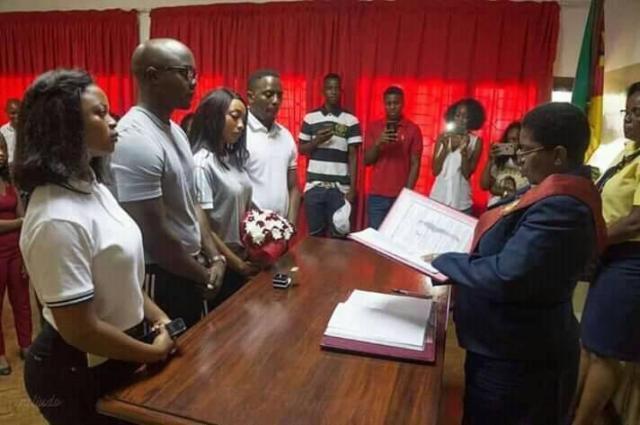 And, they seemed to be less bothered about their appearance as they happily signed court documents to legally bind their union.
As can be seen in photos, not more than 15 friends and family members were present to witness it.
Happy Married life to them!