Joe Biden maintains narrow lead over Donald Trump as America expects result from battleground states of Pennsylvania, Michigan, Georgia and North Carolina.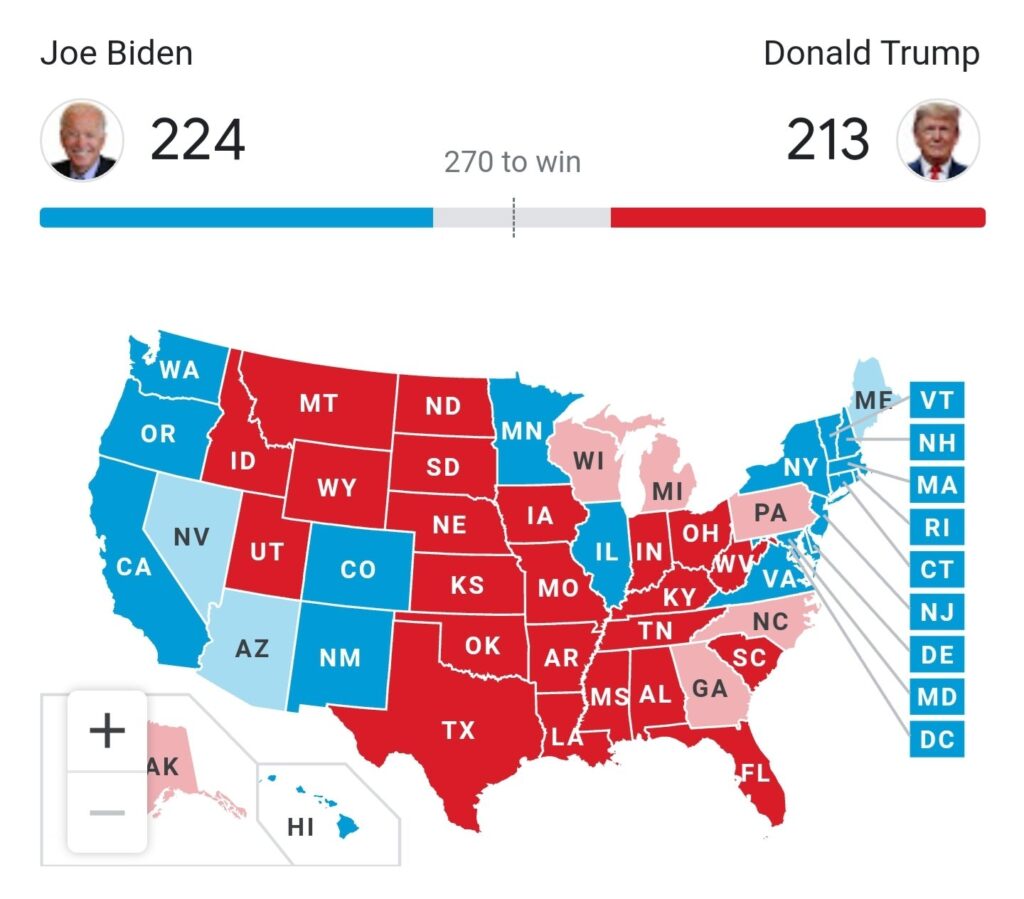 Who will get the required 270 electoral college votes? We are waiting…
In an update, Joe Biden is currently leading the election with 223 electoral college votes and 62.8 million votes. Trump is trailing behind at 212 electoral votes and 61.2 million popular votes.