World Heavyweight Boxing Champion, Anthony Joshua regained his belts on Saturday night in a rematch with American-Mexican, Andy Ruiz Jnr in Saudi-Arabia.
The Mexican had knocked out Joshua in seventh round in June 2019 to claim the WBA, IBF and WBO titles, but a determined Joshua fought excellently well in Saudi Arabia to reclaim his titles.
Defeated former heavyweight champion, Ruiz Jr. says he lost his three belts to Anthony Joshua because he gained too much weight.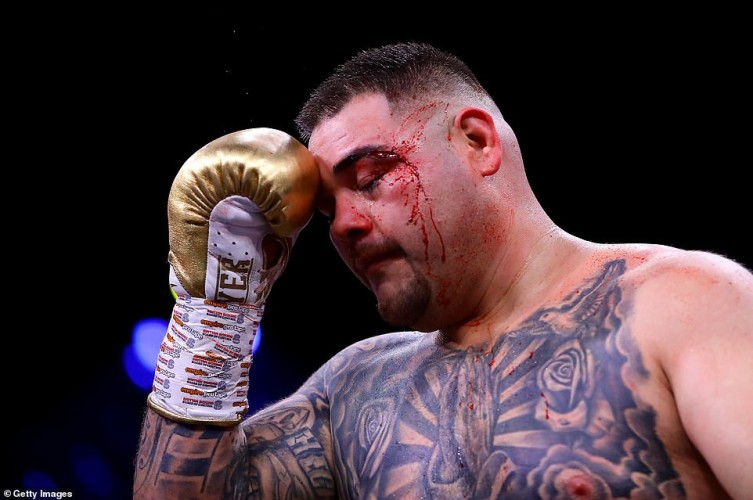 Speaking with Sky Sports after his loss to Joshua, Ruiz said: "It was his night. I didn't prepare how I should have.
"I gained too much weight. I don't want to give excuses, he won. He boxed me around. If we do a third fight you best believe I'm going to get in shape. I'll be in the best shape of my life.
"I thought I was going to feel stronger. Next fight I'm going to get more prepared. I tried to train myself for this.
"I was chasing him too much. I was hesitating too much."
In the video below, Ruiz told Joshua and the crowd of boxing fans that they should have a rematch. Watch below.
In the video below, Anthony gave Wladimir Klitschko credit for helping him get the victory he had last night.
Also see more photos from the fight below.