Love Oyedepo-Ogah, the third child and first daughter, of Winners Chapel founder, Bishop David Oyedepo, has shared the story of the challenges she and her husband went through before they had their two daughters, Rejoice and Favour.
Love who is in her mid-30s, tied the knot with her husband, Stephen Ogah, in March 2013.
Her husband is one of Bishop Oyedepo's personal assistants. He later became a pastor in Winners Chapel and still serving till today.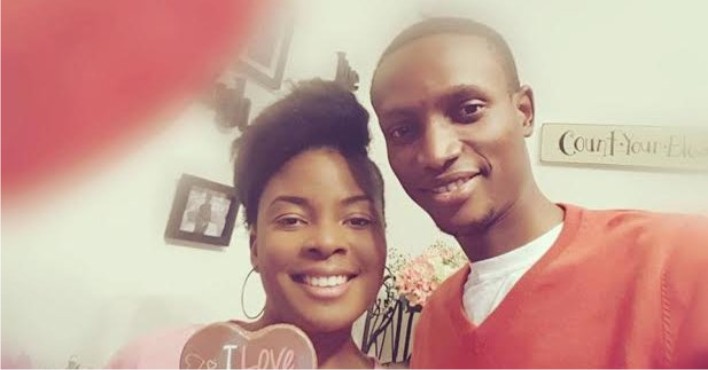 In a video Love shared on her YouTube Channel – The Bloom Woman With Love – she shared the experience of how she lost her pregnancies and how doctors told her that she can't carry any pregnancy full term.
Love said that the problem started when she lost her first pregnancy in November of 2013 and doctors confirmed that she could not carry pregnancy in her womb to term.
After intense fasting and prayers, she became pregnant again in 2015. She had to go through a C-section to be delivered of her baby girl whom they named Rejoice. In 2017, another girl child, Flavour, was added to the family.
Read the story Love Oyedepo Ogah recounted below.
So, let me start right from the beginning: On March 23rd 2013, I got married. I remember that day as such an exciting day, a positively memorable day for me and my husband because for me I didn't just get married to my husband, I'm married to my friend, I'm married to someone who I trust, who I can confide in and so it was so exciting for us to start this journey together.
Shortly after finding out that we were pregnant, I started to bleed and that's where let me say this whole journey began. After our marriage, of course, we were still living in Nigeria but at the time when I found out I was pregnant and then the bleeding started, I was outside of the country at that particular point in time.
So once the bleeding started, we went into the hospital to find out what's going on and of course, the doctor said we lost the pregnancy. Different tests were carried out, trying to find out what was going on and why that had happened.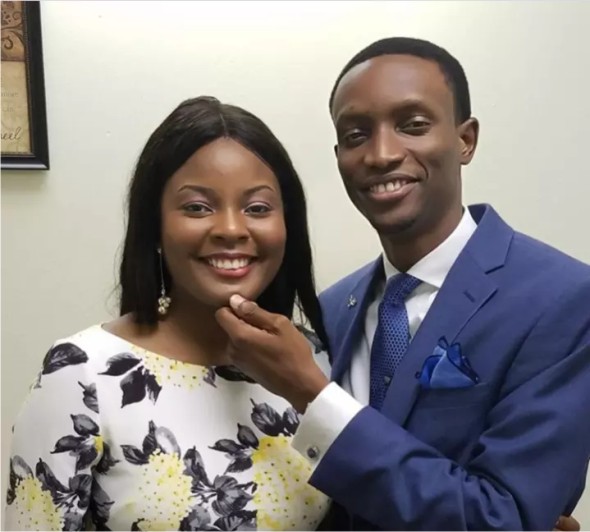 Their prognosis was not that good. They said that for us with our situation, getting pregnant was not the issue that it wasn't going to be difficult for us to get pregnant. But the issue would be to be able to carry the pregnancy to full-term. So, they said it was very unlikely for us to carry the pregnancy full term because of certain medical conditions.
At that point, it was (let me not say) heartbreaking but it was kind of (like) surreal, like a shock for something that you had dreamed and imagined in one's mind. This could have never been the scenario that one could have ever been imagined of course and so it was kind of like a blow in the beginning. But like every person will do, you try to get more opinions, you don't just take the opinion of one doctor. So, we went to other doctors outside the country and when I arrived back home, we went to doctors also in Nigeria and the same prognosis was given across board. At that point, we knew that was a fight that we had to engage in.
Now the thing is I want to say this at this point as we're going through this testimony is that I'm just sharing the experience that my family and I had through this journey. Your own experience might not replicate this exactly but I'm just trying to say that God can do exceedingly above all that we can ever ask or think. So just trust and believe: that's what I just want to encourage you to do as you listen to this testimony.
At that point, we knew it was a fight. I'm not against medical intervention whatsoever. No, and later on in the testimony, you see what I'm talking about. But for me, I kind of felt this peace in me knowing that this was a fight I had to fight, that we had to fight spiritually because this was a battle that was going to be won on that altar not like medically.
During that time God revealed to me that he is Alpha and Omega and what He told me is that whatever He starts He will finish. Whatever He "alphas", He will Omega. He can't alpha something and an enemy Omega it.
Another revelation that he gave to me was the enemy only attacks people that are of great threats to him and I see that in the scripture. Another thing that God spoke to me at that time is that He's the master script flipper. He said He makes all things work together for our good. He makes the good, the bad, the ugly: He makes it work together for our good.
The pregnancy loss happened at about October November 2013. All the way through the end of 2014, we didn't get pregnant and at that point, I was thinking "okay, but I thought they said the issue was with keeping the pregnancy" but we didn't even get pregnant at all.
On the 21st day of the 21 days prayers and fasting in 2015, I took that test and it came out positive. I remember that day now because I just began to sing that song: "I never knew you would answer me this way. I never knew you would answer me this way. I never knew you would answer me this way"
You would think that the testimony was delivered that day and "oh my" that's just the beginning. Doctors kept saying yes you're pregnant but it might still be difficult to carry to full-term. At that point my faith was already built, so all those negative reports didn't really mean anything.
In going to every doctor's appointment, we were still fed with some of these negative reports but the truth of God's Word overwhelmed the fact so much that the facts began to diminish and the truth began to be elevated and that's what we need to do for us to see God move, for us to see testimonies in our lives. So we did that and doctors kept saying she will probably come early you won't get up to 40 weeks and all of those things.
The amazing thing we've got is that 40 weeks came and the baby hadn't come.
We went in for the c-section and I remember of course I went in with my Armory because all through this entire season of the pregnancy and the fight that we had to go through, I used all the mysteries that I believe in.
I shared this to say that our God is an awesome God. He had mentioned to me in the beginning during all that season that He is Alpha and He's Omega.
She was brought out on that day: she's beautiful, she's healthy she's all. I just thank God because God sees the end from the beginning and He did not allow the enemy to have me cast my head down in shame. Rejoice is really a definition of her name and a few years after Rejoice was born against doctors reports God blessed us as a family with a second daughter Favour.
Favour is really an overflow of the blessing. She's a true definition of the overflow that the God that did it before, He will do it again if we will just believe in Him. So, Rejoice and Favour are proofs for us as a family that God is faithful and God will give you your proofs too and I really would love to share in your testimonies too because I trust that the God I did it for my husband and I and my family; He will do it for you also because He is just that faithful.
Watch Video.
Partner with Expressiveinfo, let's help your business/brand reach a wider audience.
Advertise with us today!
Call 08039323645, 08071610134