Singer Paul Okoye has released the teaser for his new song, "Audio Money". Interestingly, the singer featured internet sensation, Shatta Bandle as one of the video vixens.
Shatta who is well known for flaunting dollar notes is seen in the video trying to run away with a bundle of dollar notes but was caught right on time by his pursuers.
Meanwhile Paul Okoye has challenge his fans to drop 100,000 comments for him to release the video of the song.
With this released teaser, we can now understand why Shatta Bandle was in Nigeria and why he was spotted with Singer Paul Okoye.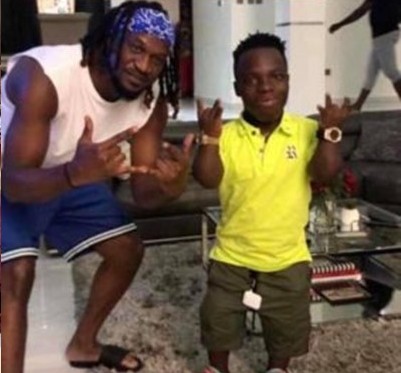 Watch the interesting teaser below.