A disturbing video shared online shows officers of Nigeria Army beating up a man in Asaba, Delta State.
In the video, the man being beaten is heard pleading with the solders and telling them that he is a sickle cell patient.
An officer of the Nigerian Security Civil Defence Corps (NSCDC) was also part of brutality against the man.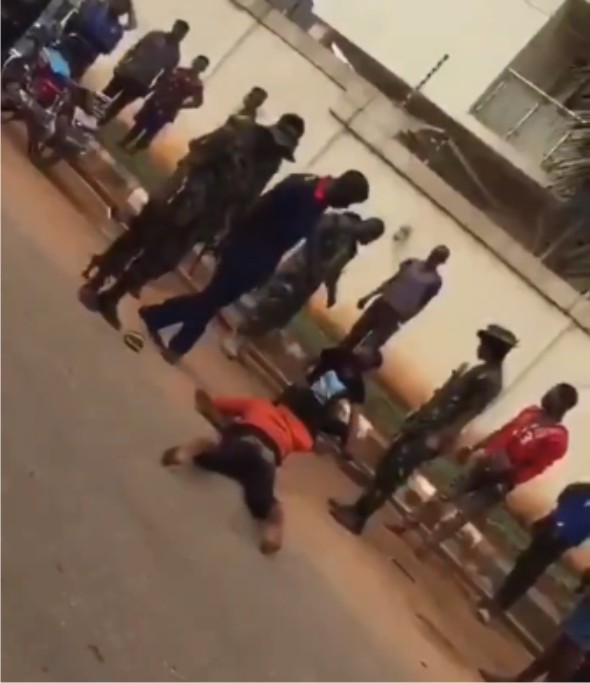 Asaba-based human rights activist, Harrison Gwamnishu also raised the alarm that officers of security agencies have recently taken over Asaba and have been harrassing and brutalizing young people.
Harrison alleged that the security agents have been searching peoples phones and dealing with persons who have photos or videos about EndSARS protest.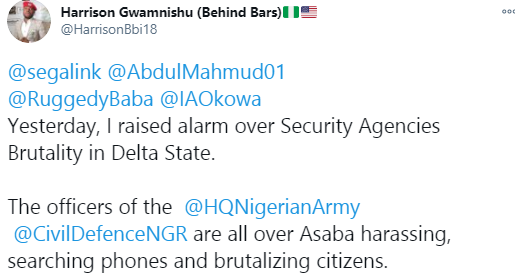 Watch the video below.