Trump Plaza Hotel and Casino on the Atlantic City Boardwalk in New Jersey was pulled down in a controlled demolition on Wednesday, in the presence of excited spectators who even paid to view the demolition exercise.
While the hotel which formerly belonged to former U.S President, Donald Trump had once been one of the big attractions on the Boardwalk, it had fallen into disrepair since closing in 2014, with debris beginning to peel and fall off the building.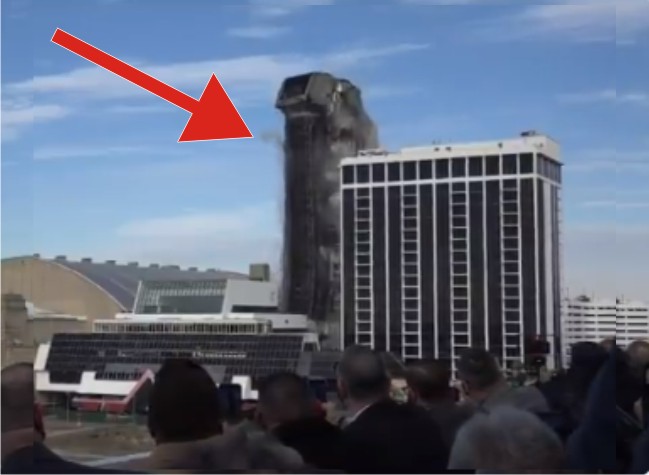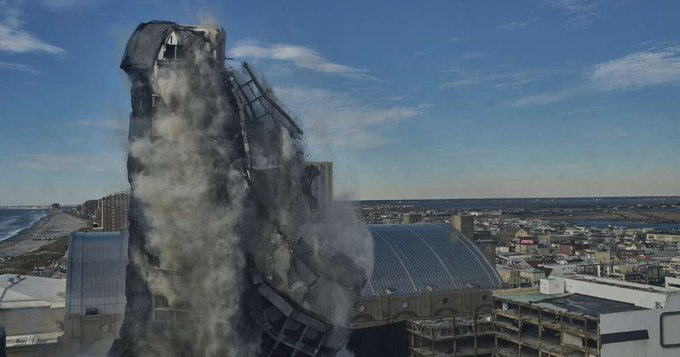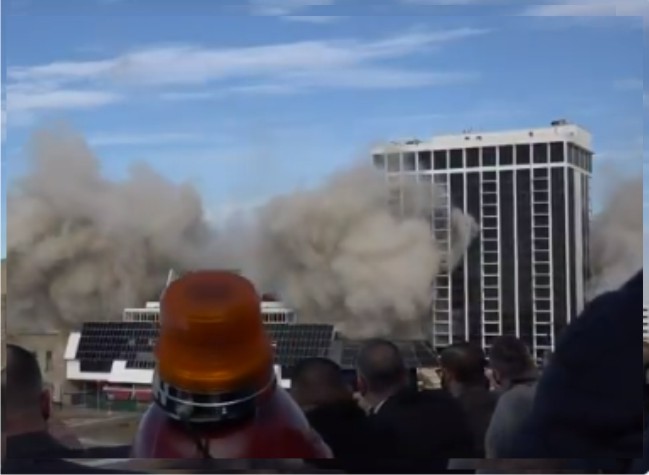 The former events manager for the casino, Bernie Dillon, said the hotel had once hosted major celebrities like Jack Nicholson, Warren Beatty, Mick Jagger, and many others.
"It was like that a lot: You had Madonna and Sean Penn walking in, Barbra Streisand and Don Johnson, Muhammad Ali would be there, Oprah sitting with Donald ringside," Dillon told NBC News.
Though Trump's name was on the building, he moved away from the business since 2009.
Watch videos below.