Veteran Nollywood actress and producer, Rita Dominic, who is known for keeping her private life private, has explained why she flaunted her fiancé on social media last year.
She had shared the loved-up photo of herself and her fiancé in the post she captioned the post: "Merry Christmas…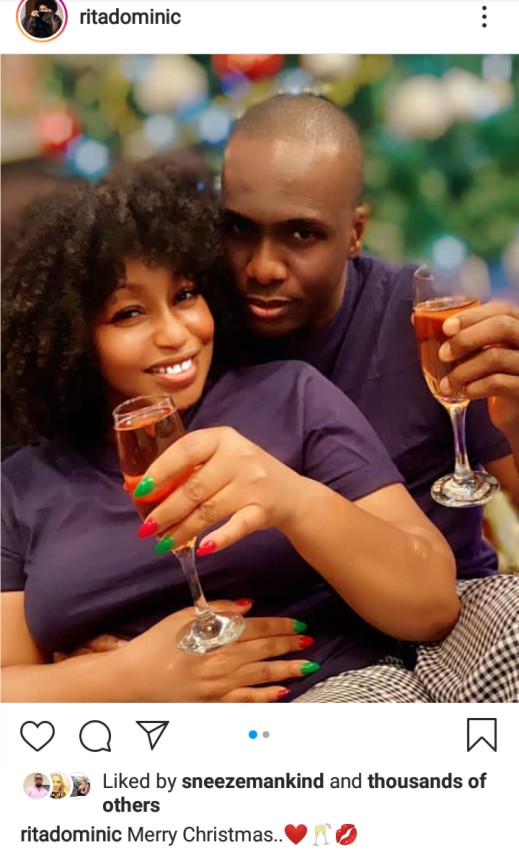 Speaking in a recent interview with Chude, the actress said she wanted to share the happy moments with people and also give some good news in view of the then ravaging coronavirus pandemic
She said: "Oh my goodness Chude! It just happened, a spur of the moment, happiness..
"… once in a while you want to share certain things with people and I felt like my lovers, had been there for me for decades. We all had a bad year last year with COVID and we could do with some happiness."