Owodunni Ibrahim Oluwatosin also known as Primeboy, who was Late singer Mohbad's friend and was recently declared wanted by the police at a time, had turned himself in to the Lagos State Police command.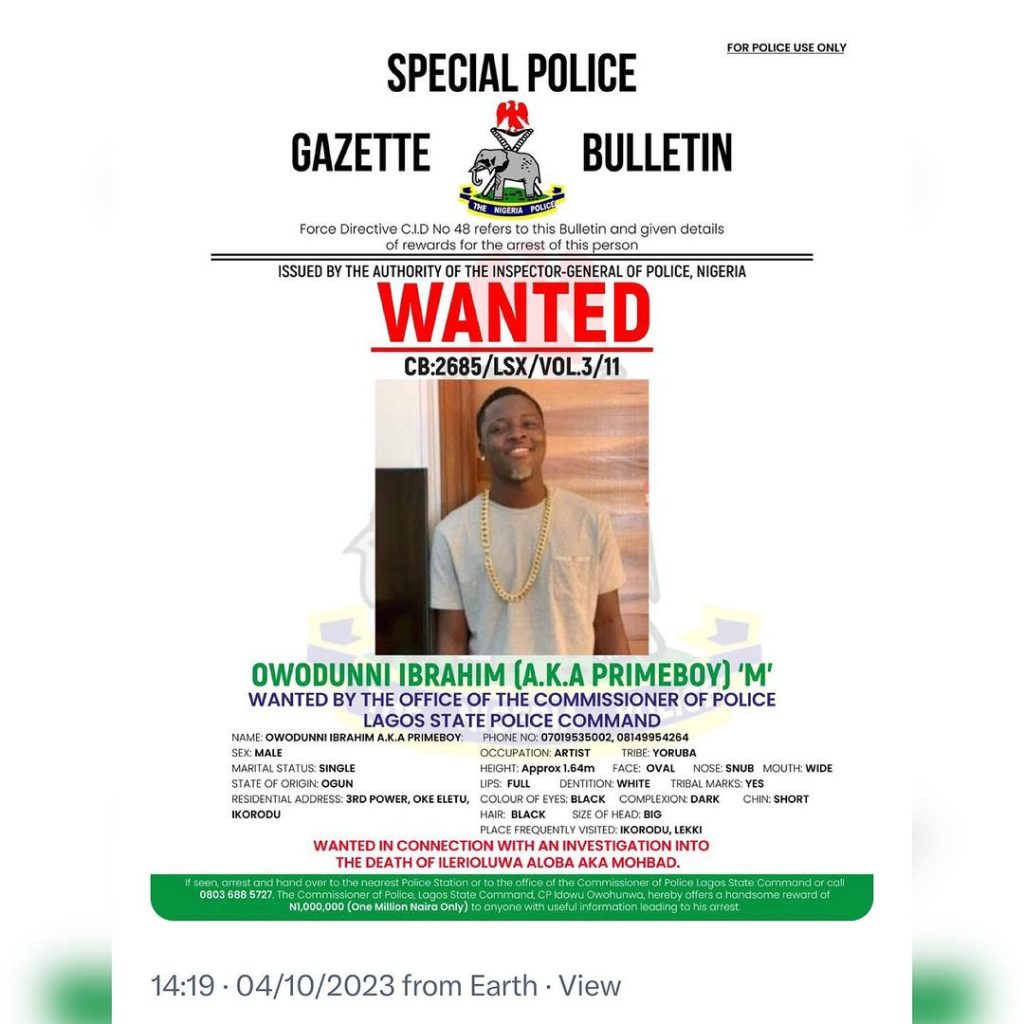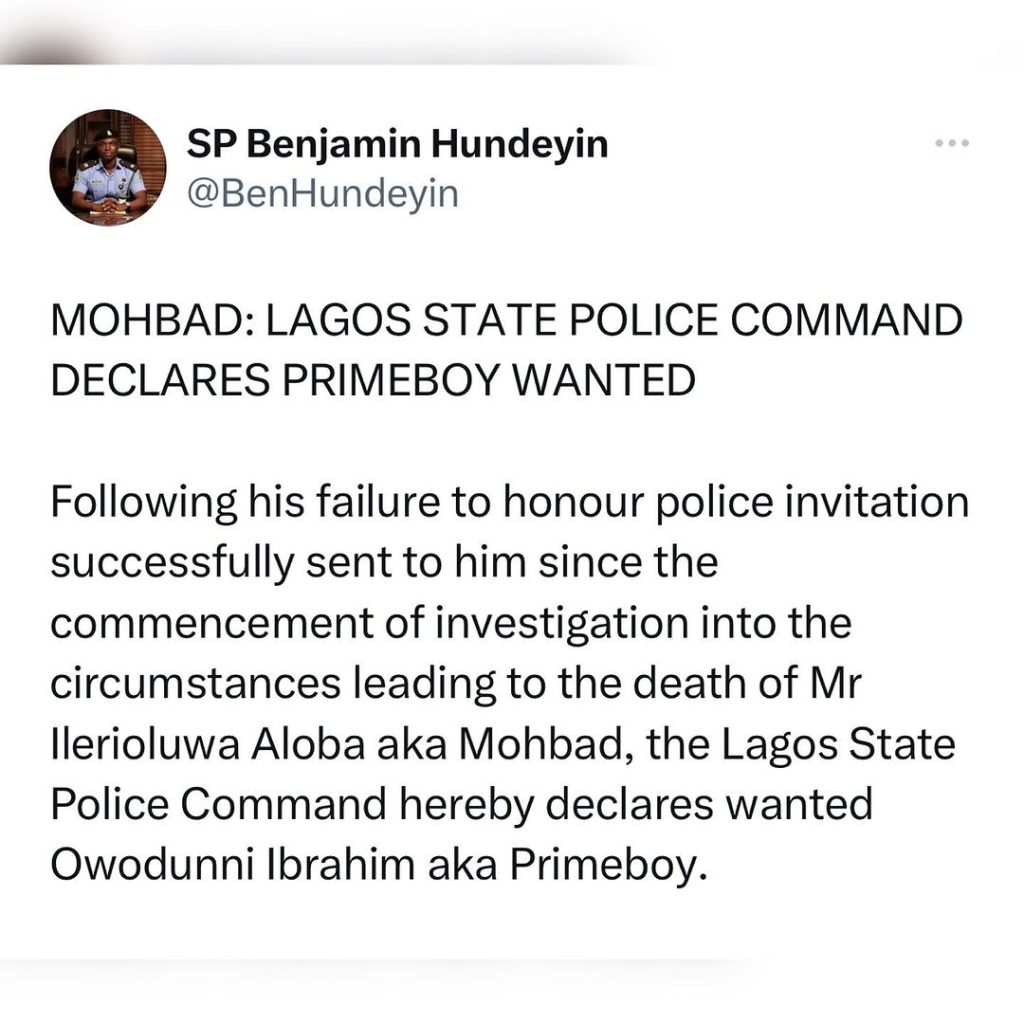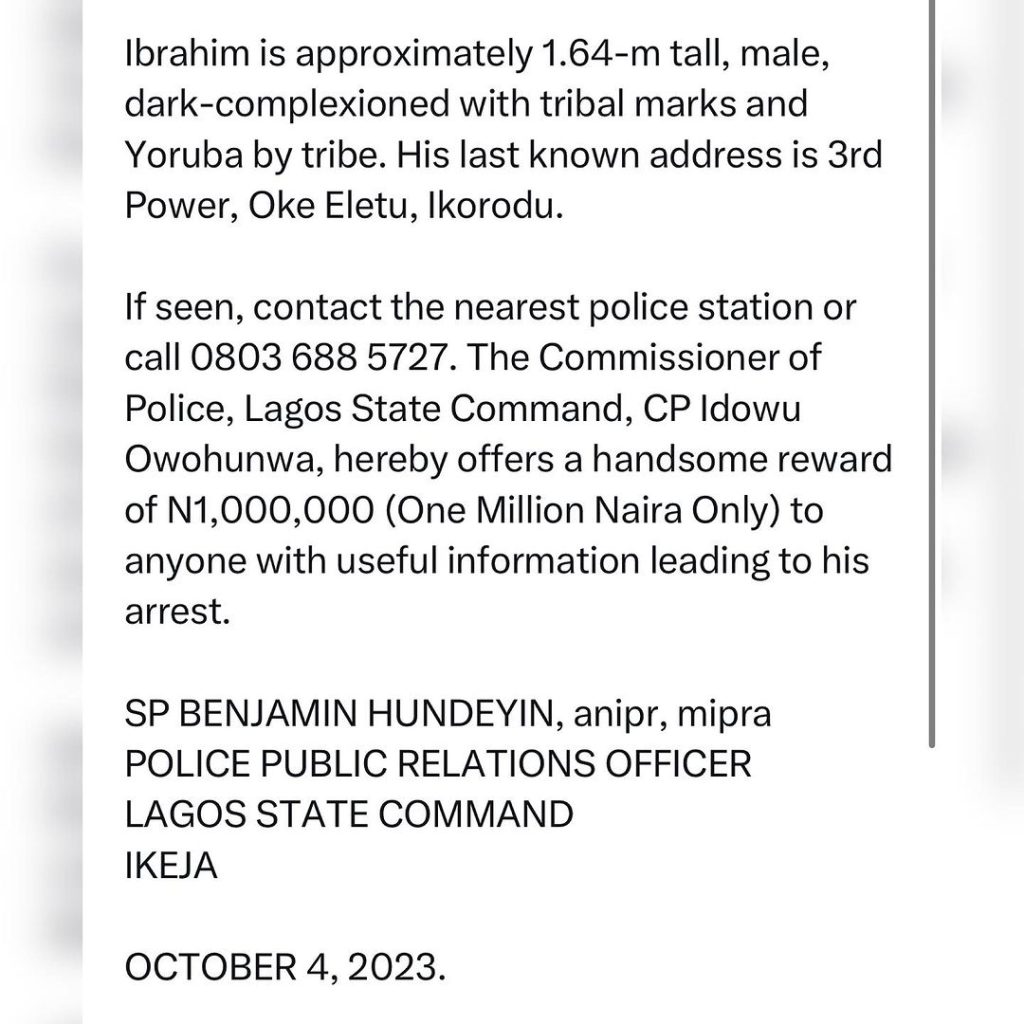 While speaking in an interview with TVC today, he called out Mohbad's wife Wunmi, saying that she was trying to frame him.
Primeboy had said he had no idea the police were looking for him.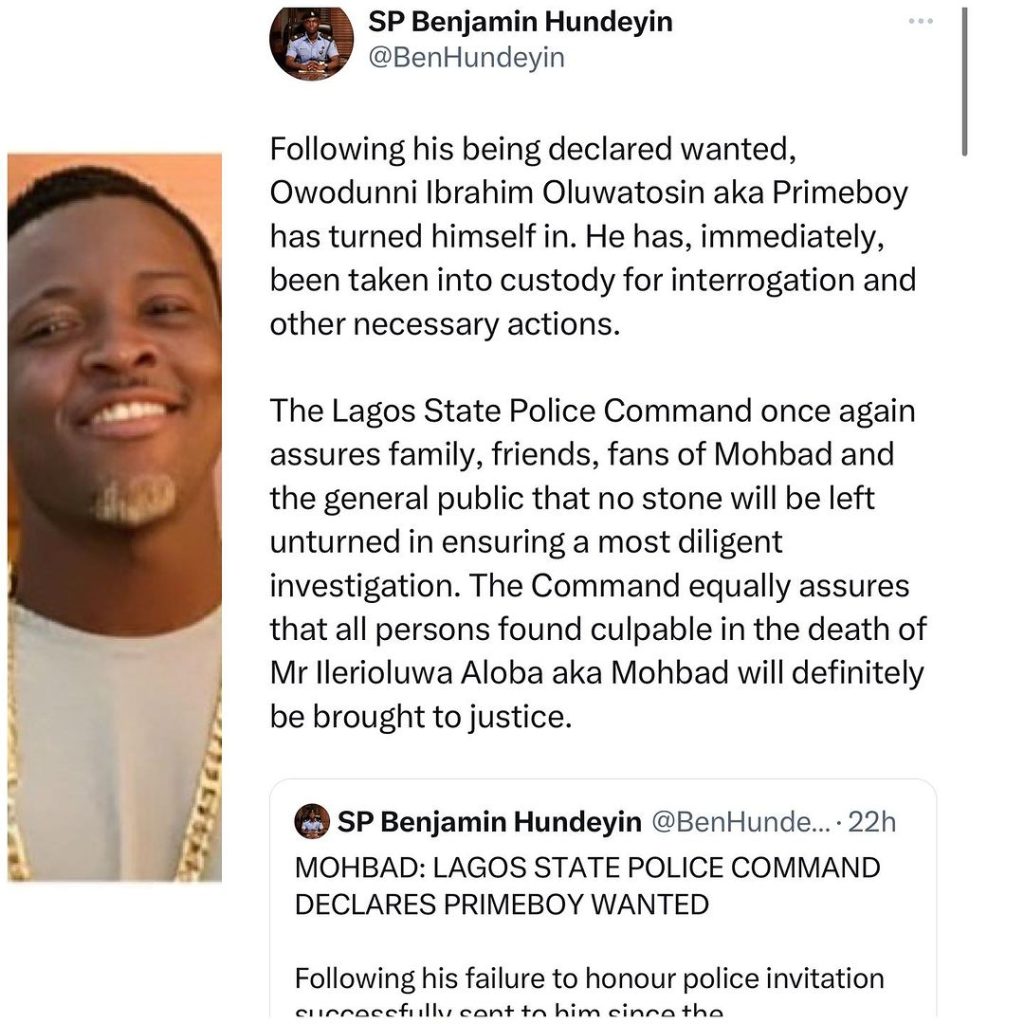 He was able to avert what seemed to be a test, when he was told to give a response to the police invite for questioning that he had ignored with his response.
"That is a big lie. How will I receive a message from the police and I will refuse them? Even before all this wanted to issue, I even wanted to go and explain myself at the station because people started accusing me wrongly. People that I called said I should chill and not go anywhere and that I should wait for them to invite me and so I kept waiting and suddenly, I just found myself wanted online yesterday, people
started calling me. I was shocked. I was surprised. I called my lawyer, called my family and they said I should just calm down.
Primeboy also said that he was in the same car with Mohbad and his wife on the Sunday Mohbad died.
According to him, a misunderstanding had erupted between them, and he was asked down the car by Mohbad. At that time, it appeared that he was in a heated argument with his wife, and Mohbad had wanted to come down from the car, but he was against that and had appeased him after he noticed he had issues with his wife.