Leke Adeboye, last child of Pastor E.A Adeboye, has revealed that his late elder brother, Pastor Dare Adeboye was found with clinched fist like he was holding a microphone.
In a post he shared on Instagram on Friday, Leke wrote:
"Your fist was still clenched like you were holding a mic. But this time with your eyes closed and smiling. It's my birthday on May 20. You would have sent me a cash gift as a little brother. And I would have retaliated on June 9. I still will, as you have given me a gift of being my brother. Thank you for all the experiences. The goods, the grillings and the godly."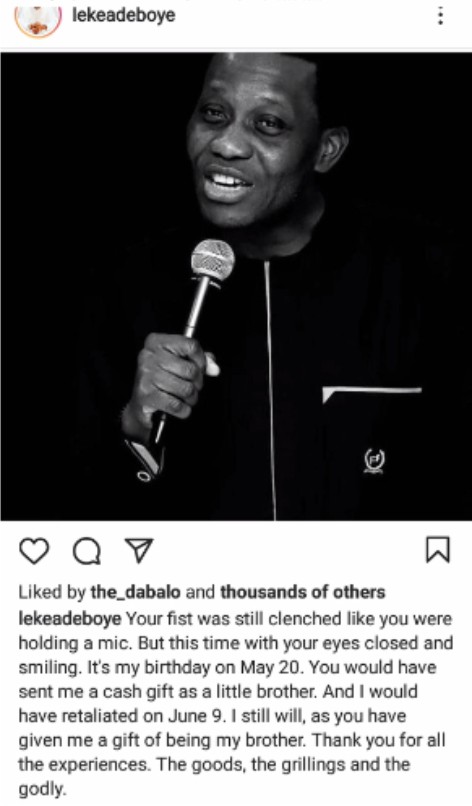 In another post, Leke responded to those condoling with him and praying that he and his family "stay strong". He informed everyone that weakness is a form of strength.