Angry youths in Saki area of Oyo state set a truck ablaze after it knocked down a boy named Ayuba Raji in the area on Monday evening, January 11.
The victim was reportedly riding a Boxer motorcycle before he was hit at Challenge junction by the truck driver who was transporting cows out of Saki.
Following the tragic incident, angry youths gathered and burnt the truck with the cows in it.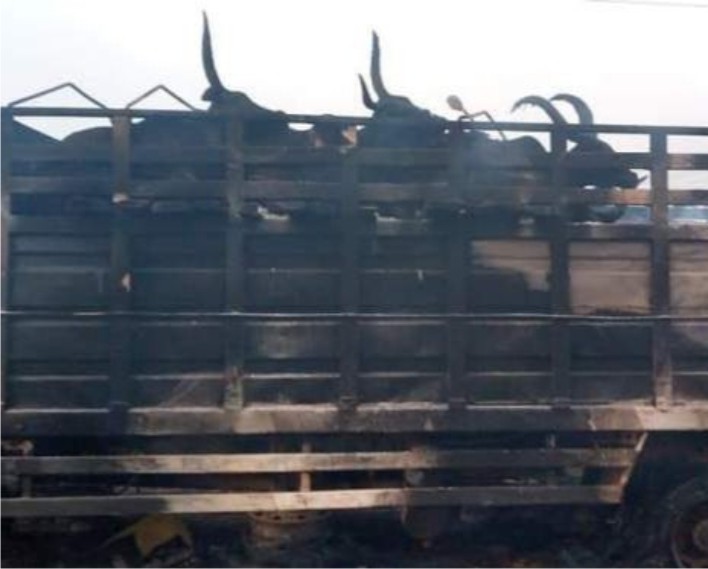 Spokesman of Saki Town Development, Mr Adekunle Lawal, who confirmed the incident, urged the contractors handling the Saki dual lane to do something about the road to avoid a repeat of yesterday's tragedy.